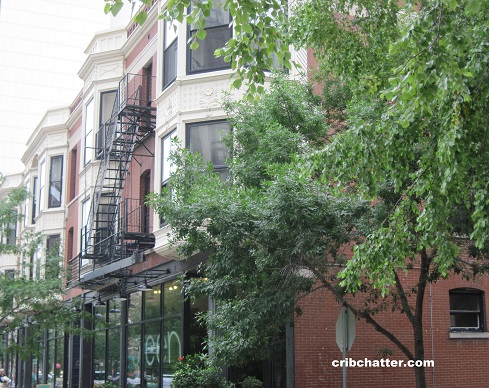 This 1-bedroom in Crilly Court at 208 W. Eugenie in Old Town recently came on the market.
If you'll recall, Crilly Court is the historic complex of buildings which borders Wells, Crilly, St. Paul and Eugenie. It has 90 units and was converted from apartments to condos just as the bust hit in 2007.
But given its location, this complex has almost always been popular with buyers.
This 971 square foot 1-bedroom is unique for the complex.
Not only is it larger than most of the other 1-bedroom units, but it has 2 doors in which to access the unit: one that leads out to Eugenie and a second that goes out to the courtyard.
Because of its location in the building, it doesn't have a balcony.
The eat-in kitchen has dark wood cabinets, granite counter tops and stainless steel appliances.
According to the listing there is a "marble finished" bathroom.
It also says there is a unique storage pantry behind the kitchen.
This unit comes with a deeded 8×4 storage unit but no parking.
It has central air and washer/dryer in the unit.
Listed at $425,000, which is similar to the price for some 2/2s in the neighborhood, will the prestige and popularity of Crilly Court carry the day?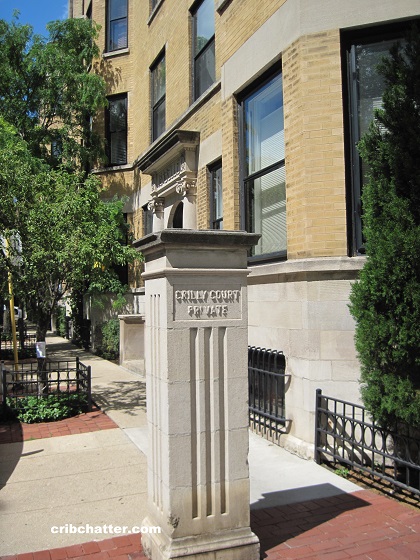 Matt Shamis at Advantage Properties has the listing. See the pictures here.
Unit #1: 1 bedroom, 1 bath, 971 square feet
Sold in November 2007 for $315,500 (included the deeded storage unit)
Currently listed for $425,000 (includes the deeded storage unit)
Assessments of $333 a month (includes exterior maintenance, lawn care, scavenger, snow removal)
Taxes of $5381
Central Air
Washer/Dryer in the unit
No parking
Bedroom: 11×10