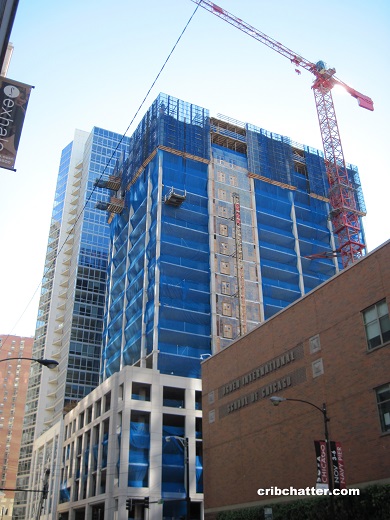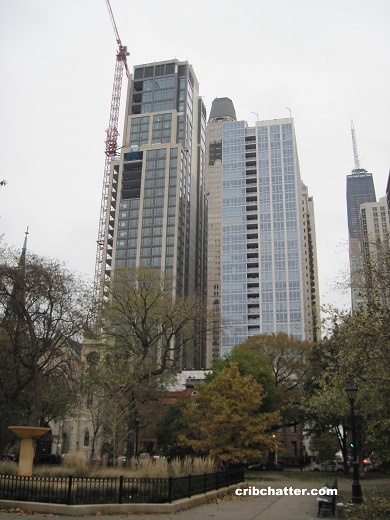 Crain's and the Chicago Tribune both reported that Citadel founder Ken Griffin, who the Tribune also calls the richest man in state of Illinois, has bought the top four floors of the new condo building No. 9 Walton which is at 9 W. Walton in the Gold Coast.
Total cost of all the units, which includes the top floor penthouse that will supposedly have a pool, totaled $58.75 million.
Crain's said he took out a mortgage:
A few weeks after buying the units, Griffin took out a mortgage of $34.5 million, or about 59 percent of his purchase price, according to the recorder.
Here's the breakdown of the units:
38th floor penthouse: $21.7 million
Entire 37th floor: $12.95 million
Entire 36th floor: $12.13 million
Entire 35th floor: $12.5 million
This was sold as raw, unfinished space.
It has 12 to 18 foot ceilings and views of the entire city from four exposures.
Crain's asked those in the industry how much it would cost to build it out.
Letchinger said the four floors combined have "greater than 25,000 feet" of living space, though he declined to give an exact figure. High-end finishing costs generally run about $1,000 per foot, Chezi Rafaeli, a Coldwell Banker agent who has sold several unfinished high-end condos including the top floor of the Trump International Hotel & Tower, told Crain's after verifying with two of the city's top designers. At $1,000 per foot, Griffin's square footage could cost more than $25 million to finish.
According to the Tribune, Griffin already owns several other Chicago trophy properties:
One needs a scorecard to keep track of all of Griffin's real estate around the U.S. He owns a full-floor unit on the 37th floor of the Waldorf Astoria, which he purchased in 2014 for $13.3 million, and he owns the top two floors in the Park Tower. He purchased the top-floor unit on the 67th floor in 2000 for $6.9 million, and he bought the 66th floor in 2012 for $15 million. He also paid $200 million in 2015 for three full floors of a luxury condo tower in midtown Manhattan. In addition, Griffin has owned properties elsewhere in the U.S., including in Aspen, Colo.; Palm Beach, Fla.; and Hawaii.
Is this sale a one off or a sign that Chicago's downtown real estate is joining the league of the country's elite cities?
And how happy are Chicago luxury developers that Ken Griffin continues to be loyal to Chicago?
JDL President Jim Letchinger confirmed that Griffin was the buyer to Crain's.
"He's proud to live in Chicago, and proud to live in this building," Letchinger said.
Billionaire exec Ken Griffin pays $58.75 million in Chicago area's priciest home sale ever [Chicago Tribune, by Bob Goldsborough, January 10, 2018]
This is the most expensive home sale ever [Crain's Chicago Business, by Dennis Rodkin, January 10, 2018]