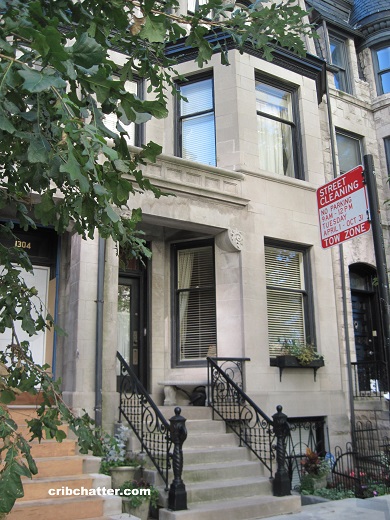 This 6-bedroom vintage greystone at 1306 N. Ritchie Court in the Gold Coast came on the market in February 2017.
Built in 1886, this single family home is on a 18×72 lot.
It still has some of its vintage features including wainscoting and moldings and inlaid detailing in the wood floors on the main level.
The main 3 floors have 10 foot ceilings while the basement has 7-8 foot ceilings with a full bath, a bedroom and a wine storage room.
There's apparently a skylight (there's no picture of it in the listing).
The kitchen has white cabinets and what looks like black appliances.
The listing says the bathrooms have been updated with Kohler finishes.
The listing also says there's a new 5×17 deck off the kitchen (but no pictures of it in the listing) and a brick paved outdoor space off the basement.
There's no central air but there's space pac.
There's also no garage parking but you can rent it in the garage in the high rise next door.
Listed at $1.599 million a year ago, it remains listed for the same price.
With buyers seeking open concept housing styles, are vintage greystones a hard sell in 2018?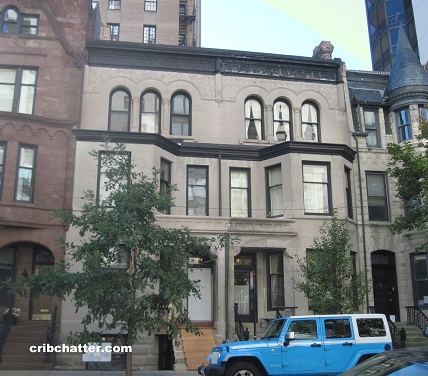 Lissa Weinstein at Coldwell Banker has the listing. See the pictures here.
Or see it at the Open House on Saturday, Feb 3 from 11-1 PM.
1306 N. Ritchie Court: 6 bedrooms, 4 baths, no square footage listed
Last sold in September 1986 (no price listed)
Originally listed in February 2017 for $1.599 million
Still listed at $1.599 million
Taxes of $21,759
No central air- but there's space pac
No garage parking- it's available for rent in the high rise next door
Bedroom #1: 15×17 (second floor)
Bedroom #2: 11×17 (second floor)
Bedroom #3: 12×16 (third floor)
Bedroom #4: 12×16 (third floor)
Bedroom #5: 12×16 (third floor)
Bedroom #6: 9×14 (basement)
Laundry: 10×10 (basement)