Flippers Taking a Chance on the Olympic Dream in Washington Park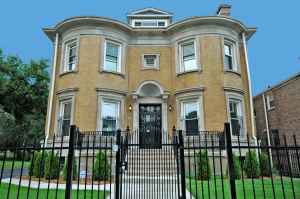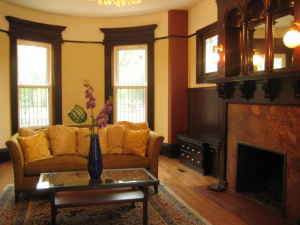 The Olympics are hot.  Craigslist has dozens of ads telling you to buy in now before the Olympics.  This is especially true of the area around Washington Park on the South Side of Chicago near Hyde Park where, if Chicago is awarded the 2016 games, the temporary Olympic arena will be built.
But would you pay a million dollars right now to live in a restored mansion (yes, it's lovely) to be near Washington Park?  The Olympics, if they even happen, are 8 years away.  It is pretty dicey in that area.  Many of the older mansion homes are down on their luck on that side of the Park (this mansion is located on the west side and Hyde Park/University of Chicago Hospital is on the east side.)
And then what happens if Chicago loses its Olympic bid?
5228 S. King Drive: 7 bedrooms, 5.5 baths, 8000 square feet, 2 car parking
Sold in August 2006 for $530,000
Currently listed for $999,000
The house is on Craigslist
This flipper is hoping you'll want to be right near the Olympic action.  Are you willing to pay an extra $450,000 more than what the flipper paid last year?  How much ARE Bosch appliances really worth anyway?