Flipper Alert: More Flips on the Market at 600 N. Fairbanks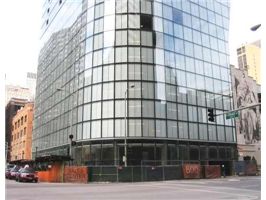 With closings coming up in the next few weeks on the lower floors at 600 N. Fairbanks, investors are trying to get a leg up on flipping their units in the building over other investors. Right now, there are about 10 flips on the market with some of them on the MLS and some of on Craigslist. There are 227 units in the building.
Flippers are trying to net at about $150,000 to $200,000 in the bigger two and three bedroom flips. There are a lot of one bedroom units in the building, so I'm assuming we will see quite a few of the one bedrooms put on the market in the next few months.
Right now, the flippers are pricing the lower floored one bedrooms at about $500,000 (including the parking) for about 830 square feet. Someone named Ved Gupta, presumably an investor in the building, is on Craigslist trying to flip a two bedroom and also a one bedroom.  According to Craigslist, he has a one bedroom unit on the 25th floor for $499,000 plus $55,000 for parking. That price is for less than 1000 square feet as the largest one bedrooms in the building are only around 925 square feet.  (His listing did not give the square footage.)  Compare that with the normal one bedroom luxury condo unit in Streeterville or Millennium Park.  1000 square feet or larger is usually the standard size one bedroom in a "luxury" building such as 250 E Pearson or 340 on the Park.
600 N. Fairbanks is considerably more expensive. Who will be buying at these prices? Stay tuned.