I can't tell if this listing of a 3-bedroom unit at 1111 S. Wabash in the South Loop is a foreclosure or simply a short sale.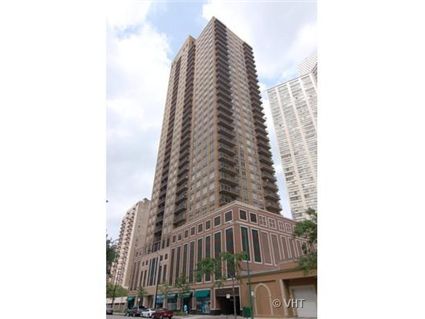 But either way- this unit is priced at only a third of what it sold for 2.5 years ago.
Is this the deal of the month in the South Loop?
There is no written description or pictures in the listing.  Sorry!
But here are the room sizes. This is a "true" 3-bedroom condo:
Bedroom #1: 15×15
Bedroom #2: 14×11
Bedroom #3: 12×10
Living room: 18×14
Dining room: 11×8
Kitchen: 10×10
1111 S. Wabash only has 34 stories so this unit is just below the penthouse floor.
Unit #3301: 3 bedrooms, 3.5 baths, 1 car parking
Sold in April 2006 for $1,586,500
Currently listed for $500,000
Assessments of $1,467 a month
Taxes of $9,810
Crea Housing has the listing
The developer is still trying to sell Unit #3302 on the same floor. It also has 3 bedrooms, 3.5 baths but appears to be a larger unit. It's a duplex with two terraces. It is currently listed for $1.5 million.