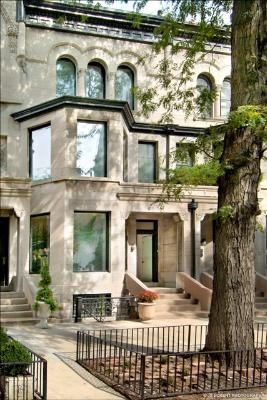 Because I'm tired of all the negative housing news this week, I thought I'd chatter on a unique single family home that is for sale.  I don't know how much it cost the owner to buy, nor do I know what they spent on renovations.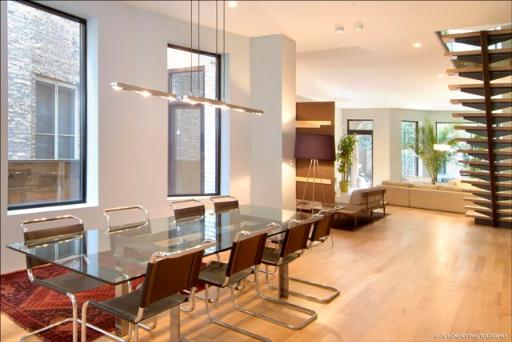 I just think this is a cool house.  Who would have thought such a modern home was behind the door of such a stately 1896 Greystone Gold Coast mansion?
Do you like (or hate) the funky bathroom sinks and the yellow kitchen?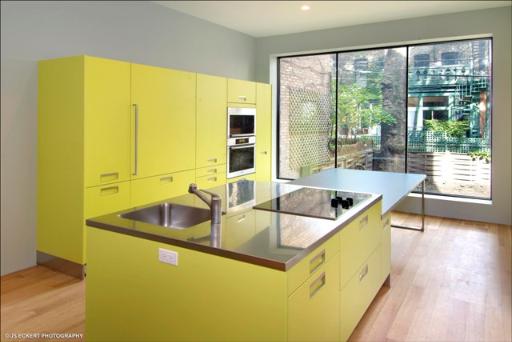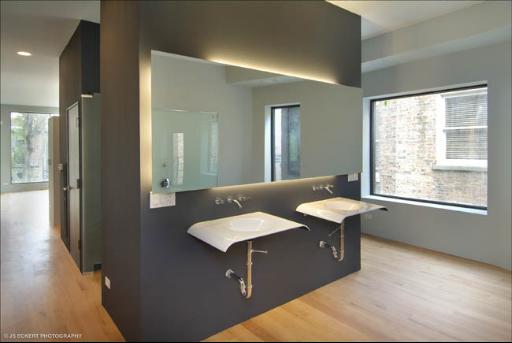 No granite, marble or 42 inch oak cabinets here.
44 E. Cedar: 4 bedrooms, 4 baths, 5500 square feet
Currently listed for $2,950,000
No garage! 
Melinda Jankovich at Coldwell Banker has the listing.
Related Posts
« Flipper Alert: More Flips and a Reduction at 600 N. Fairbanks Flipper Alert: Best Flip Yet in the Columbian »