The Columbian, at 1160 S. Michigan, which started closings several months ago, has seen dozens of attempted flips.  I've talked about a few in prior posts.  "Attempted" is the key word here because from what I can tell, nothing has re-sold in the building.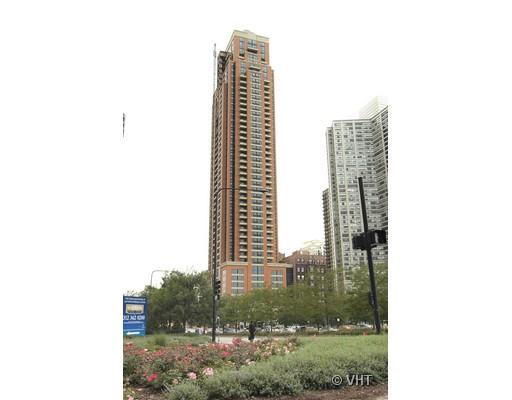 I don't think they've finished closings in the building so more will come on the market.  (Anyone know?)  I drove by the building in the evening a few days ago and was shocked at how few lights were on in the building.
The current sales scene in The Columbian (out of 221 total units):
42 units for sale
17 units for rent
The building was not sold out by the developer when closings began, which is making it more difficult for the flippers. 
But this latest flip is so inspiring that it brings a smile to my face.
You have to admire this owner.  It takes some guts to try to flip for nearly a million dollars in this market. 
Question is: why do they think this unit is worth that?  Look at the pictures below.  You be the judge.  Does it inspire you?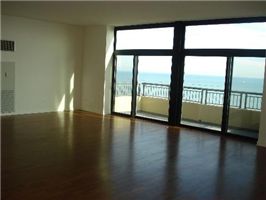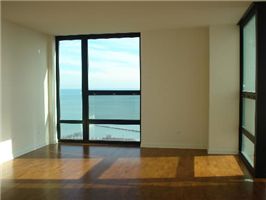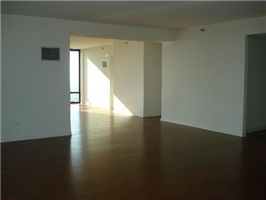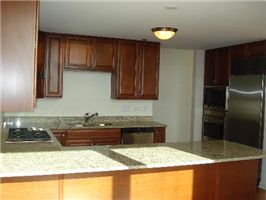 Hm…me neither. 
Unit #4201: 3 bedrooms, 3.5 baths,  3400 square feet, direct lake views
Just sold for $1,600,000
Flipping it for $2,555,000
Listing says it has, thank goodness, subzero, viking and bosch appliances
Two parking spaces included
Deborah Thomas at Coldwell Banker in the agent.
Related Posts
« Cool Crib: Modern Mansion Hidden Inside Gold Coast Greystone NAR announces that the housing market has hit bottom »