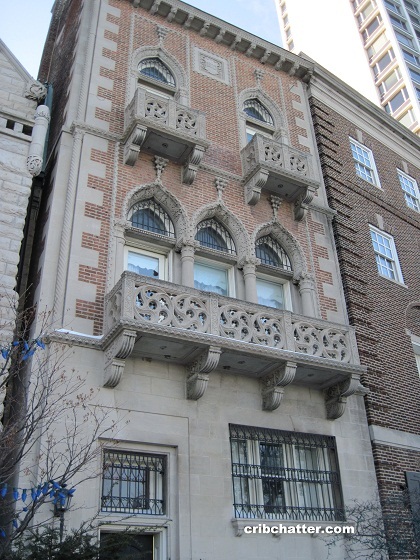 Thanks to the Groove for pointing out that this 4-bedroom Holabird and Roche single family home at 1258 N. Lake Shore Drive in the Gold Coast recently reduced its price…again.
We first chattered about it all the way back in July 2008, when Crib Chatter was still in its infancy and Lehman Brothers still existed.
See our 2008 chatter here.
Yes, it is still on the market.
And it is still one of the few single family homes built directly on Lake Shore Drive.
Built in 1895, the lot measures 20x64x20.
The property has one car parking.
There are no pictures with the listing anymore because a buyer will re-do the interior. The house does have a rooftop terrace.
But if you want to see what the "bones" of the house look like- check out our prior chatter which has the interior pics.
After nearly 4 years on the market and a $2.8 million reduction, is this house getting close to an actual realistic selling price?
Marie Campbell at Koenig & Strey has the listing. See the listing here.
1258 N. Lake Shore Drive: 4 bedrooms, 5.5 baths, 5162 square feet, 1 car parking
Sold sometime before 1988
Was listed in July 2008 for $5.8 million
Several reductions
Was listed in March 2011 for $3.95 million
Reduced
Currently listed for $3 million
Taxes of $21,733
Central Air
Bedroom #1: 18×17 (second floor)
Bedroom #2: 17×13 (second floor)
Bedroom #3: 16×16 (fourth floor)
Bedroom #4: 18×16 (main level)