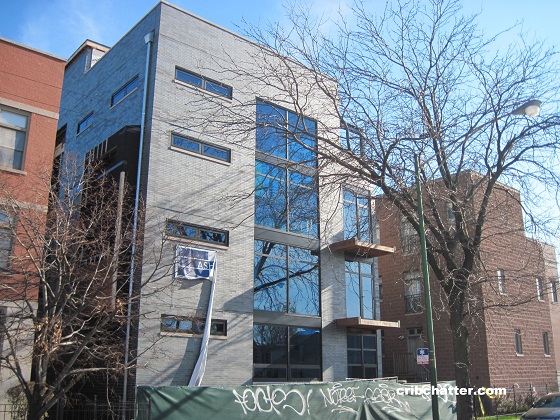 This modern 6-unit building at 2607 N. Ashland in Lincoln Park recently came on the market.
At least it is different looking construction than most of the new construction we've been seeing. It isn't red brick with the balconies in front of the building.
Here are the configuration of the units currently on the market:
Unit #1W: 3 bedrooms, 3.5 baths, duplex down, 2800 square feet at $790,000
Unit #2W: 2 bedrooms, 2 baths, 1400 square feet at $455,000
Unit #3W: 3 bedrooms, 4 baths, two story unit, rooftop deck, 2800 square feet at $890,000
It looks like some of the units are already under contract including one of the third floor units.
The kitchens are Ernestomeda with Gaggenau appliances and integrated refrigerators and dishwashers. The counter tops will be a choice of stone, quartez, corian or stainless steel.
It appears that parking is included.
The buildings to the right in the picture below are a group of rowhouses (which we've actually chattered about before) on the corner of Wrightwood and Ashland.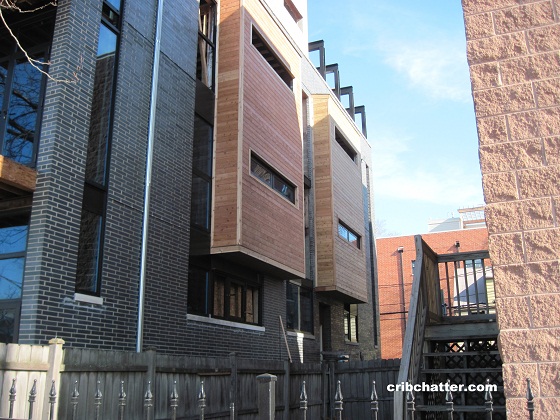 How does being on Ashland affect the sales price for these units? Or does it?
Is there any doubt that these will still sell quickly? (since everything that is new construction seems to be?)
Robert Roper at @Properties has the listings.
Check out the property website here.