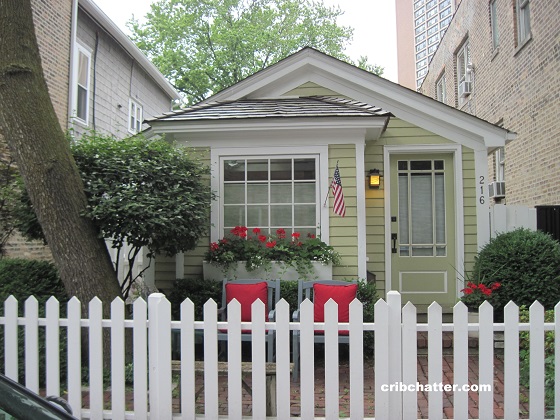 This rare 1-bedroom Chicago Fire cottage at 216 W. Menomonee in Old Town just came on the market.
Built in 1874 on a 24×117 lot, it come complete with a picket fence and a highly coveted 1-car garage.
According to tax records, the house is only about 780 square feet.
It is landmarked.
It has skylights and the kitchen is open to the living room with craftsmen style cabinetry.
The bedroom opens to the bricked private garden.
It has central air and a laundry room.
There's a floorplan in the listing.
The house is listed at a new record high, of just about $1000 a square foot.
Will this unique property find a buyer at this price?
(It came on the market a few days ago- it may already be under contract.)
Gregory Desmond at @Properties has the listing. See the pictures here.
216 W. Menomonee: 1 bedroom, 1 bath, no square footage listed (but tax records say 780 square feet)
Sold in October 1988 for $200,000
Sold in September 1990 for $240,000
Sold in October 1997 for $275,000
Sold in February 2002 for $387,000
Sold in January 2007 for $630,000
Currently listed for $795,000
Taxes of $9739
Central Air
Bedroom: 18×11
Living room: 26×13
Kitchen: 10×10