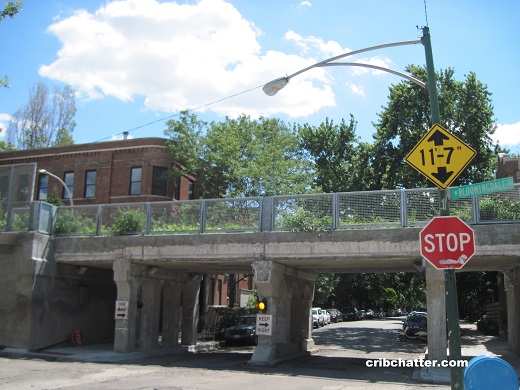 Inventory  at 9-year lows in the city of Chicago, and prices are soaring in many neighborhoods, but not so in the Chicago suburbs, including some of the "prestige" suburbs like Burr Ridge, Lake Forest and Glencoe.
From the Chicago Tribune:
On Chicago's Near North Side, Dr. Richard Green, a veterinarian, and his wife, Willie, a seventh-grade teacher, sold their longtime home in Glencoe last year and bought a condo off North Lake Shore Drive.

The empty nesters wanted to move downtown to be closer to their first grandchild, and looked at more than 15 properties.

The condo they decided on had been on the market for only a day or two when they saw it, and within days, they bought it, said Stacy Karel, the couple's @properties agent.

Richard Green said it took them two to three months to sell the Glencoe house, where he lived for 35 years and "we settled on a price which I was not happy about."

Indeed, the Glencoe housing market slipped last year.

The median price of a Glencoe home last year fell by 0.1 percent to $894,000. The typical home in that north Cook County suburb was on the market for 134 days, up from 124 days in 2014. Glencoe sellers typically received 90 percent of their asking price, down from 91.3 percent in 2014.
Where is everyone moving to?
Apparently, buyers are looking in Chicago and pushing west. Those priced out of North Center are going to Irving Park. If you can't afford Bucktown, you move to Logan Square. And those who can't afford the hottest neighborhood in the country, Ukrainian Village, are heading to Humboldt Park.
The 606 is becoming an attractive selling point as well.
It has been eight months since the opening of The 606, and the $95 million urban park with its 2.7-mile trail appears to be giving a jolt to Humboldt Park's real estate market.

Median prices for the Chicago neighborhood's single-family homes and condominiums last year increased 62 percent and 184 percent, respectively, according to data from the Chicago Association of Realtors.

It's hardly the only city neighborhood or suburban housing market that turned in a sparkling 2015 performance. In fact, there were pockets of good news to the north, west and southwest, but Humboldt Park stood out.

Take a home in the 1300 block of North Maplewood Avenue in Humboldt Park, one of four neighborhoods, along with Wicker Park, Logan Square and Bucktown, that host The 606.

Mario Greco, an agent at Berkshire Hathaway HomeServices KoenigRubloff Realty Group, said the property's original list price on March 1 was $799,000. It was under contract by March 17 and sold for $800,000.

"It had tons of activity, way more than a similar property would have had in the past," when it might have taken more than 100 days to sell, Greco said.

"Bucktown was already a desirable neighborhood, so The 606 has had a minimal positive effect on it — in fact, maybe potentially negative for properties right up against it, now that people are peering into their windows or looking down into their yards," Greco said. But "as you get west of Western Avenue, the positive effect on property values and neighborhood desirability goes up because of The 606."
Is the slowdown in the housing markets in the older, baby boomer suburbs just a temporary phenomena or are we seeing a sea change like that of the 1960s, when city dwellers packed up and moved to the suburbs for a better life, only now it's reversed?
Or is it simply demographics? Too many baby boomers retiring and wanting out of aging, large homes, only there aren't enough buyers for them all.
Hot Neighborhoods: Humboldt Park and West Pullman among areas showing gains [Chicago Tribune, Becky Yerak, February 5, 2016]