It's time for an update on 600 N. Fairbanks the Helmut Jahn modern skyscraper in Streeterville that started closings the first week of November 2007.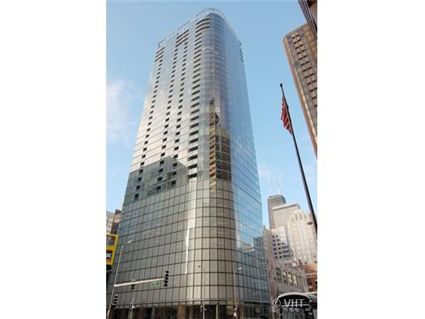 Out of 227 units in the building, the current building statistics are:
25 units for sale
8 units for rent
This is the highest number so far for the building.  Two units are both for sale or for rent.  That comes out to about 14% of the building either for sale or for rent.  Closings continue.
There appear to be some decent rental deals in the building, such as this one on a 1700 square foot 3 bedroom, 2.5 bath unit on Craigslist from the Chicago Apartment Finders.  They are asking only $4200 a month.  The ad claims it is "way below market."
3bdrm, 2.5 bath, Laund in unit. Gourmet Ktchn with top of the line appliances,Hdwd floors, Surround sound wired thgroughout. 1 block off Boul Mich, this never lived in top of the line unit is priced to move. $1800 per mo less than identical lower floor units. Walk-in closets, Fitness center, Balcony, Doorman, pool, club room, Sundeck, Heat/A/C Cable included.

This is Streeterville's finest new landmark building. Be the first to occupy at a price that is way below market. Dont ask why, ask when you can see it. Come ready to rent, this is an oppertunity which will be gone soon and will not come again. Just listed today. Will be gone tomorrow.
Some of the small one bedroom units that are being flipped have been coming down a bit in price probably because of competition.
Unit #1403: 1 bedroom, 1.5 bath, 873 square feet
Currently listed for $395,000 (parking is $60,000 extra)
Listing says it is a "Rare developer's unit"- implying that the buyer never closed because the 1 bedroom units were sold out.  I cannot find an original sale price.
Schatz Realty LLC has the listing (they were NOT the developer's agent)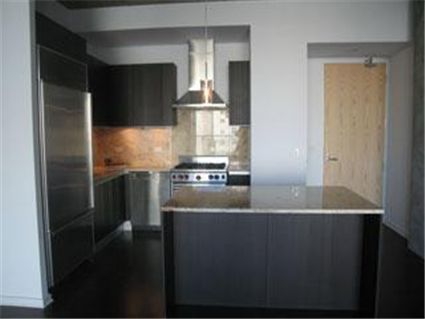 Unit #1503: 1 bedroom, 1 bath, 873 square feet
Sold in November 2007 for $423,000
Currently listed for $448,000 plus $60,000 for parking
Listing says it's "Ready for Occupancy"
Koenig & Strey has the listing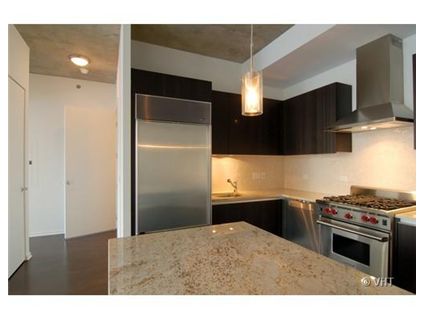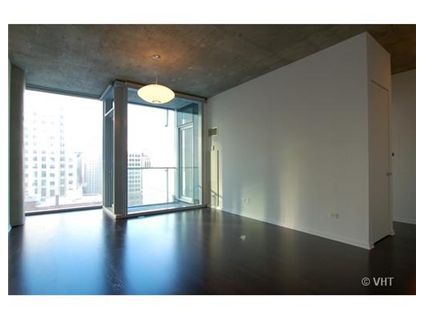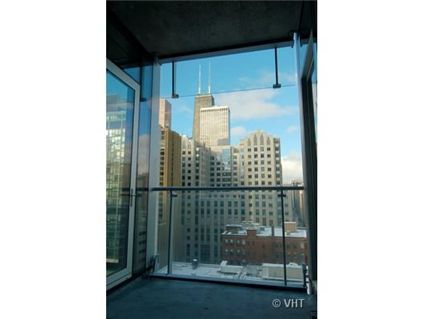 Unit #1603: 1 bedroom, 1 bath, 873 square feet
Sold in November 2007 for $404,000
Currently listed for $410,000 plus $60,000 for parking
Listing says it is "Priced for Buyers- This is not a flip"
Rubloff has the listing
As you can see, the selling will be tough for #1503 because these three units are basically identical.  (I couldn't find pictures for #1403- but trust me.)  In this building, everything was pretty much already upgraded.  It's just a matter of what finishes you chose.
As far as I can tell, NO UNITS have resold since closings began in November 2007.  However, the flippers trying to rent out their units have been more successful.  A half a dozen or so have rented.