This picture was taken on Lincoln Avenue in Lincoln Park over the weekend.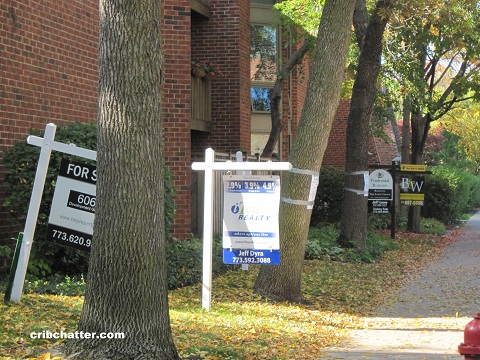 I was struck by the sheer number of for sale signs all in a row.
Will we be seeing scenes like this all winter long?
And on a different topic- but in an area we have chattered about before- why DO people choose to live in Chicago?
Is it just like Cincinnati or St. Louis only just more expensive and with a Lake?
Billy Corgan, of Smashing Pumpkins fame, who, if you'll recall, is trying to sell his Gold Coast vintage 2-bedroom, believes that the boom stripped Chicago of its character.
From a recent interview in the Red Eye:
Do you still feel the same connection to Chicago you did in the past?

No. I think we had a massive influx of yuppie types—the Starbucks generation—that really changed the complexion of the city, in my eyes, for the worse, because they had no connection to the local culture. It's a homogenous class that might as well be living in Charlotte or Indianapolis.

Are there still places you can go that have that same energy you remember from the past?

Oh, of course. You still run into a lot of the people who are salt-of-the-earth.

Where in particular do you go when you're looking for that taste of home?

There's nothing like being in the city and seeing the hot dog stand on the corner. You know it's gonna be good, so you go in and the guy behind the counter recognizes you and the next thing you know you're talking about the Bears. I still have that, but I still feel over the last 10 years we've lost something that's not going to be easy to get back.
Is he right? Is Chicago now a homogenous place?
You can read our prior chatter on Billy's Gold Coast unit, which has now been on the market 3 years and 1 month, here.
It is still priced at $2.85 million.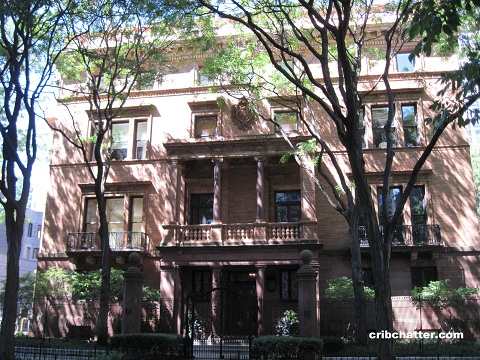 Q&A: Smashing Pumpkins' Billy Corgan is ready to stop being the aggressor [Chicago Tribune Red Eye, Andy Downing, October 11, 2011]