Looking for a 4-Bedroom SFH in Lakeview With "Underground Tunnels"? 3526 N. Marshfield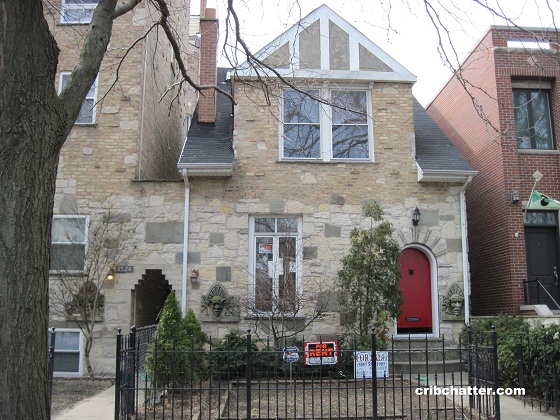 This 4-bedroom single family home at 3526 N. Marshfield in Lakeview just came on the market.
The listing describes it as a "historic prohibition era home once owned by a local celeb."
(Bonus points for anyone who knows who that "local celeb" is. Hint: she sold the house in 1994 and you've seen her on tv.)
Built in 1889, it is on an irregular lot measuring 27.2×73.5x60x51.5 (I think???).
The listing says the house is being sold "as-is."
All four bedrooms are on the second level and there is a family room in the basement.
The kitchen has dark cabinets and white appliances as well as a kitchen island.
The listing also says there are "ornately carved faces" on the exterior brick and "underground tunnels." Alas, there are NO pictures of the tunnels in the listing (why not? The agent shouldn't tease us like that.)
The house has central air and 1-car parking (I don't know if it's a parking spot or a garage or what).
And, in case you're wondering, the house is well north of the Brown Line El so that is not a factor.
Compared to the townhouses and duplex downs in the neighborhood, is this a deal for a single family home?
David Bovyn at Kale Realty has the listing. See the pictures here.
3526 N. Marshfield: 4 bedrooms, 2.5 baths, 2500 square feet, 1 car parking
Sold in July 1991 for $160,500
Sold in February 1994 for $176,000
Currently listed "as-is" for $550,000
Taxes of $7958
Central Air
Bedroom #1: 20×12 (second floor)
Bedroom #2: 15×13 (second floor)
Bedroom #3: 16×12 (second floor)
Bedroom #4: 9×12 (second floor)
Family room: 30×17 (lower level)