Itching To Live Close To Your Beloved Wrigley In a 2-Bedroom SFH Under $500K? 1308 W. Addison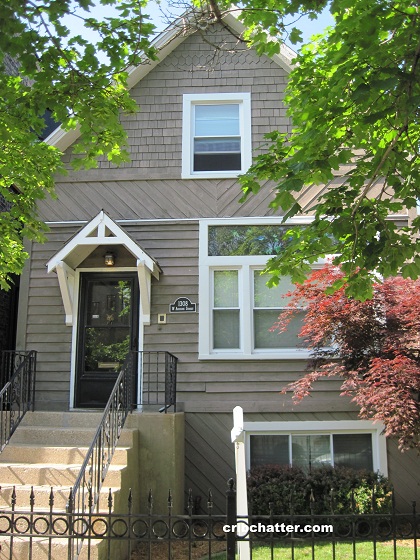 We last chattered about this 2-bedroom single family home at 1308 W. Addison in the Southport neighborhood of Lakeview in June 2009 when it was listed at $499,000.
It sold just a few months later, in August 2009, for $470,000.
See our prior chatter here.
Most of you thought someone would be crazy to buy in this location (just down the street from Wrigley Field). Some of you also thought it was only good as a rental.
If you recall, the house was built in 1893 on a standard 25×125 lot. It has a 2-car garage.
In the prior listing, there was a lot of discussion about the lovely landscaped backyard but this one just says "beautiful backyard" and doesn't show any pictures.
The house has vaulted ceilings on the first floor, skylights and a partially finished basement which appears to be used as a family room.
Both bedrooms are on the second floor.
The kitchen has white cabinets and stainless steel appliances.
There is central air.
Is this house still a condo/townhouse alternative at this price 3 years later?
Phil Byers at @Properties has the listing. See the pictures here.
1308 W. Addison: 2 bedrooms, 1.5 baths, no square footage listed, 2 car garage
Sold in April 1998 for $314,500
Was listed in June 2009 for $499,000
Sold in August 2009 for $470,000
Currently listed for $499,900
Taxes now $10035 (they were $7975 in 2009)
Central Air
Living room: 23×19
Dining room: 15×11
Kitchen: 11×8
Bedroom #1: 14×12
Bedroom #2: 13×12
Partially finished basement