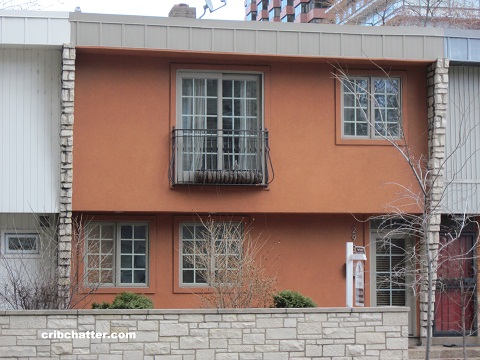 We've chattered about this 4-bedroom mediterranean style home nicknamed the "Tuscan Villa" at 2965 N. Sheridan in East Lakeview several times over the years.
See our last chatter, in April 2011, here.
If you recall, the house has some unique features, including an interior atrium and a solarium.
Built on a 23×151 lot, all 4 bedrooms are on the second floor.
The kitchen has luxury appliances including Subzero and Bosch.
There is also central air and a 2-car garage.
It has been on the market since November 2007- which is almost FIVE YEARS.
Not only that, but the bank filed a lis pendens foreclosure 25 months ago.
Since we last chattered about the house in April 2011 the price still remains stuck at $2.35 million.
Anyone care to guess when the bank will actually take this house back?
And how long after that it will come back on the market at a reduced price?
How many other houses are like this one all over the city of Chicago (waiting for the bank to take it back- sometimes for years?)
Brent Rosenbower at Prudential Rubloff still has the listing. See the pictures here.
2965 N. Sheridan: 4 bedrooms, 4.5 baths, 4600 square feet, 2.5 car garage
I couldn't find an original sales price
Listed in November 2007 for $2.8 million
Reducedand re-listed
Was listed in August 2008 for $2.28 million
Lis Pendens filed in September 2008
Was listed in October 2008 for $2.28 million
Lis pendens foreclosure filed in July 2010
Was listed in April 2011 for $2.35 million
Currently still listed for $2.35 million
Taxes now $9931 (they were $9348)
Central Air
Bedroom #1: 43×20 (second floor)
Bedroom #2: 12×12 (second floor)
Bedroom #3: 20×10 (second floor)
Bedroom #4: 23×20 (second floor)