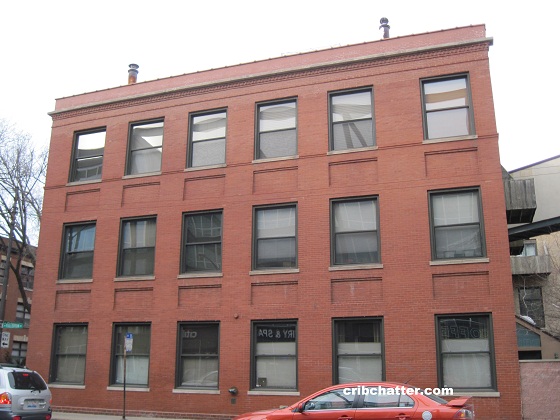 This 3 bedroom loft at 1248 W. Fullerton in Lincoln Park was on the market in 2010 and 2011 but didn't sell. It recently came back on the market on January 17 and was under contract within days.
The duplex loft has 13 feet timber ceilings and exposed brick with a spiral staircase.
It has a private entrance and a garage.
The living room and kitchen are on the main level and the bedrooms on the second level.
The bedrooms have floor to ceiling walls.
The kitchen has white cabinets and stainless steel appliances.
When it didn't sell in 2011, it was rented for $2600 a month.
In 2010-2011, it was listed for more than its 2008 sale. This time, it came on the market $15,100 under the 2008 list price.
Is this another example of how properties will sell quickly if they're priced right?
Jenny Spiggos at Prudential Rubloff has the listing. See the pictures here.
Unit #1A: 3 bedrooms, 2.5 baths, no square footage listed, duplex up
Sold in November 1988 for $180,000
Sold in October 1993 for $202,500
Sold in September 1996 for $212,500
Sold in September 2000 for $329,000
Sold in May 2003 for $367,000
Sold in August 2008 for $460,000
Originally listed in May 2010
Unlisted in 2011
Rented in 2011 for $2600 a month
Originally listed in January 2013 for $444,900
Under contract within days
Assessments of $376 a month (includes cable)
Taxes of $5697
Central Air
Washer/Dryer
Parking included
Bedroom #1: 19×11 (second floor)
Bedroom #2: 13×12 (second floor)
Bedroom #3: 15×10 (second floor)