Tired of the Same Old Townhouse Floorplan? Check Out This Lincoln Park 3-Bedroom at 2709 N. Racine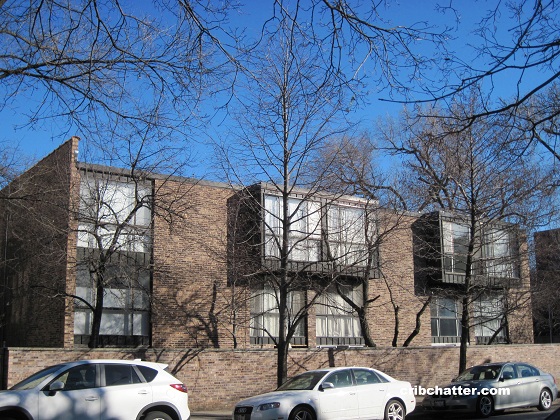 This 3-bedroom townhouse at 2709 N. Racine in Lincoln Park came on the market in February 2013.
It is a short sale.
It was briefly off the market before returning listed at the same price of $425,000.
Someone recently complained that the townhouses mainly sport the "same" floorplan.
This 1700 square foot townhouse has some unique features including 20 foot vaulted ceilings in the living room.
It has an open concept living/dining and kitchen on the first floor with a patio and side yard along with floor to ceiling windows.
The townhouse also has exposed brick and a stone fireplace.
The kitchen has white cabinets, a granite breakfast bar and stainless steel appliances.
One bedroom and a loft is on the second floor with the two remaining bedrooms on the third floor.
One thing it's missing that a lot of townhouses have, however, is a family room.
The townhouse has central air and gated parking.
If you're willing to wait out the short sale, is this a deal?
Margaret Blondis at Dream Town has the listing. See the pictures here.
Unit #B: 3 bedrooms, 2 baths, 1700 square feet, 1 car gated parking
Sold in May 1990 for $207,500
Sold in January 1994 for $210,000
Sold in May 1996 for $230,000
Sold in November 2003 for $400,o00
Sold in November 2006 for $507,500
Lis pendens foreclosure filed in January 2012
Originally listed as a "short sale" in February 2013 for $425,000
Withdrawn
Re-listed and still a "short sale" for $425,000
Assessments of $136 a month
Taxes of $7223
Central Air
Bedroom #1: 15×12 (third floor)
Bedroom #2: 14×13 (third floor)
Bedroom #3: 14×13 (second floor)
Loft: 6×5