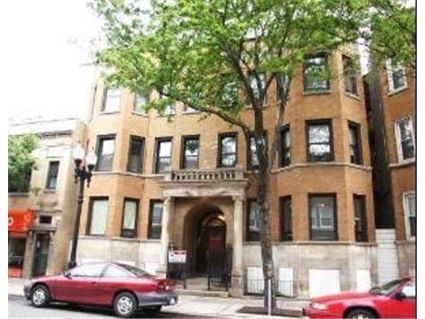 The amazing thing about running this website is when properties that we chattered about previously come back on the market to try again.
This 2-bedroom at 2944 N. Broadway in Lakeview is one of those.
We first chattered about it all the way back in September 2008.
See our old chatter here.
Back then, when it was listed for $308,800, you all thought it was overpriced given that the housing bubble had burst.
It never sold.
5 years later, it has come back to try again and this time it is listed just $3800 under the 2008 list price at $305,000.
If you recall, it has central air, washer/dryer in the unit and parking is included.
The listing says it has a "totally updated" kitchen with granite counter tops but this is the same kitchen as in 2008 (see the pictures in the old post). The appliances look to be a mixture of black and white.
With the market so hot, will it finally sell all these years later?
Mike Checuga at Re/Max Signature has the listing. See the pictures here.
Unit #2N: 2 bedroom, 1 bath, no square footage given
Sold in May 1999 for $159,000
Sold in March 2002 for $255,000
Sold in June 2005 for $295,000
Was listed in September 2008 for $308,800 (parking included)
Withdrawn
Currently listed for $305,000 (parking included)
Assessments were $163 a month in 2008 and they are STILL $163 a month
Taxes  now $5410 (they were $2724 in 2008)
Central air
Washer/Dryer in the unit
Bedroom #1: 12×9
Bedroom #2: 10×11