Some of the church conversions are better than others.  I never understand it when a developer takes such a cool structure and strips out all of the unique elements.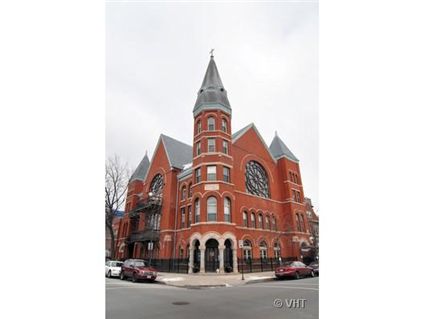 This church conversion at 1658 W. Superior in West Town was one of the conversions where many of the original elements were kept- from  the brick to the stained glass.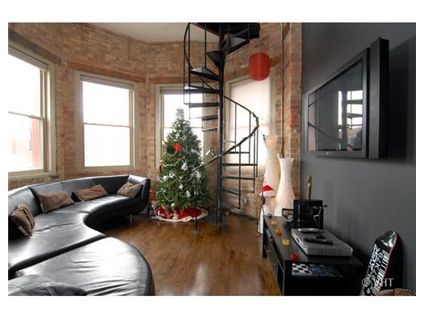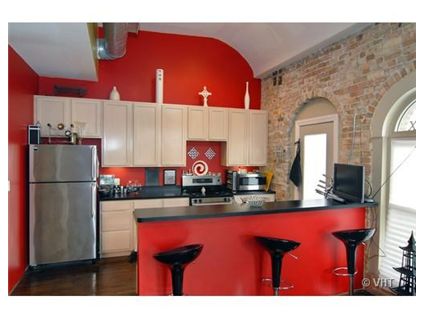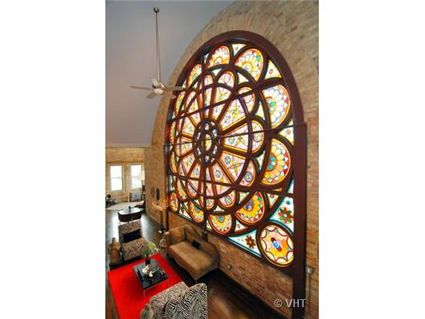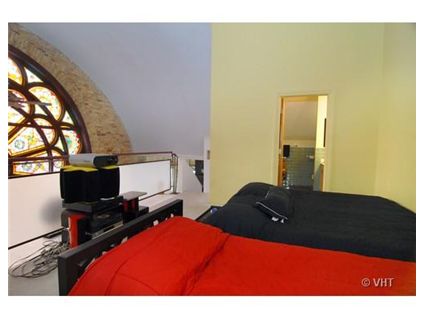 Unit #10: 2 bedrooms, 1.5 baths
Sold in June 2000 for $319,000
Sold in March 2003 for $430,000
Sold in December 2006 for $474,000
Currently listed for $549,000
Parking appears to be included
Assessments of $350 a month
Nick Tufano at @Properties has the listing
The stained glass is 19 feet.  There are 25 foot ceilings and turrets on either end of the unit.