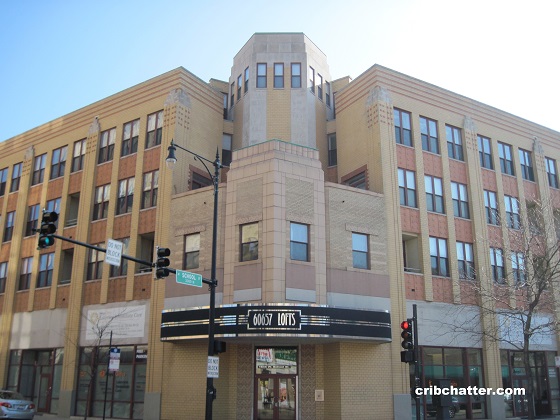 This 1-bedroom in the 60657 Lofts at 1645 W. School in Lakeview recently came on the market.
The listing says it has a "100% new interior."
That includes new hardwood floors, new white kitchen cabinets (white is "in" now), granite counter tops and stainless steel appliances, a new bath, hot water tank and washer/dryer.
It has also been painted (looks like a light gray- which is also the neutral that is "in" right now).
It has the other features buyers look for including central air and parking.
This unit was last listed for sale in 2010 for the same price as it is now: at $275,000.
But back in 2010 it wasn't "100% new".
You can see the old finishes, including the maple kitchen cabinets and white appliances, here.
This building was converted into condos in 2001 so the finishes are nearly 14 years old.
Is it necessary in this market for sellers of condos to renovate to today's "new" standards before listing?
Marcia Cegavske at Coldwell Banker has the listing. See the pictures here.
Or see it at the Open House this weekend: Sunday, Nov 16 from 1-3 PM.
Unit #412: 1 bedroom, 1 bath, no square footage listed
Sold in May 2001 for $219,500
Sold in June 2004 for $266,500
Was listed in August 2010 for $275,000
Withdrawn
Currently listed for $275,000 (parking included)
Assessments of $202 a month (includes cable)
Taxes of $3404
Central Air
Washer/Dryer in the unit
Bedroom: 13×11