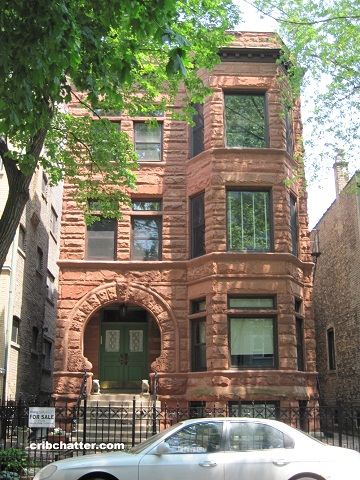 The October sales numbers are out. As expected, sales fell year over year as the Chicago housing market took a break.
The city of Chicago saw an 8.6 percent year-over-year decrease in home sales in October 2014 with 2,082 sales, down from 2,279 in October 2013. The median price rose to $237,500 versus $218,000 in October 2013, an annual increase of 8.9 percent.
Thanks to G for all the data on October sales going back to 1997:
October Chicago sfh/condo/th sales and median
1997 1,731 $129,900
1998 1,855 $138,000
1999 1,978 $159,500
2000 2,106 $174,710
2001 2,177 $200,000
2002 2,503 $215,000
2003 2,996 $236,000
2004 2,651 $241,000
2005 2,846 $268,500
2006 2,630 $278,000
2007 2,007 $285,000
2008 1,564 $261,000
2009 2,068 $215,000
2010 1,225 $183,000
2011 1,324 $162,000 (44% short/REO sales)
2012 2,009 $175,000
2013: 2,231 $218,500
2014: 2,082 $237,500
"Heading into the holiday season, what many see as an off-peak time for the housing market actually offers many incentives for buyers and sellers. Buyers who purchase a home now still have time to deduct home purchase costs on their taxes to reap benefits," said Hugh Rider, president of the Chicago Association of REALTORS® and co-president of Realty & Mortgage Co. "Median home prices continue to be strong, and sales times are swift. Less competition from other buyers also is a great motivator to put your home on the market now."
"The housing market appears to be pausing in its positive sales growth trends, not unusual for this time of the year," noted Geoffrey J.D. Hewings, Director of the Regional Economics Applications Laboratory of the University of Illinois.  "Prices continue to improve and the forecasts suggest growth in the next three months.  Recent declines in the reduction in the foreclosure housing inventory suggest that we may have to wait until 2016 at the earliest for a return to pre-bubble levels."
The average 30-year mortgage was 4.03 in the month, down from 4.2% last year.
Will this unseasonably cold November have an impact on home sales in the next few months?
Or do Chicago buyers not care about the weather?
Illinois home sales see slight gain in October; Statewide home prices increase 6.0 percent annually [Illinois Association of Realtors, Press Release, November 20, 2014]