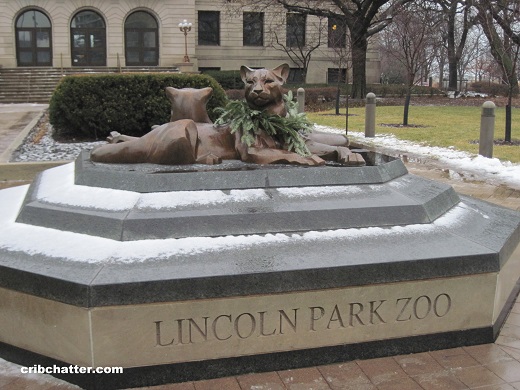 The Illinois Association of Realtors is out with the December data. As expected, sales fell year over year marking the 11th month in 2014 that sales were weaker than 2013.
From the Illinois Association of Realtors:
The city of Chicago saw a 6.8 percent year-over-year home sales decrease in December 2014 with 1,992 sales, down from 2,137 in December 2013. The year-end 2014 home sales totaled 25,414, down 6.7 percent from 27,242 home sales in 2013.

The median price of a home in the city of Chicago in December 2014 was $229,250, up 9.2 percent compared to December 2013 when it was $210,000. The year-end 2014 median price reached $245,000, up 11.4 percent from $220,000 in 2013.
Here is the data going back 10 years:
December 2004: 3,719 sales and median price of $267,000
December 2005: 2,847 sales and median price of $283,000
December 2006: 2,241 sales and median price of $279,000
December 2007: 1,629 sales and median price of $287,000
December 2008: 1,263 sales and median price of $235,000
December 2009: 1,820 sales and median price of $208,000 (34% short/REO sales)
December 2010: 1,475 sales and median price of $166,000 (43% short/REO sales)
December 2011: 1,536 sales and median price of $156,000 (44% short/REO sales)
December 2012: 1806 sales and median price of $185,000 (39.7% short/REO sales- according to Gary Lucido's data)
December 2013: 2137 sales and median price of $210,000
December 2014: 1992 sales and median price of $229,250
What was going on in December 2004? Wow. Sales were hot that month.
"Our housing market recovery will continue making strides in 2015. Chicago buyers are willing to navigate tight inventory, motivated by low interest rates that will likely inch upward this year. For Chicago buyers taking advantage of low rates, they are moving quickly and investing strongly in their ideal home," said Hugh Rider, president of the Chicago Association of REALTORS® and co-president of Realty & Mortgage Co. "The average homeowner is selling in less than two months, and benefiting from higher median prices."

"This year marks what appears to be a turning point for the Illinois housing market," said Jim Kinney, ABR, CRB, CRS, GRI, president of the Illinois Association of REALTORS® and vice president for luxury home sales at Baird & Warner in Chicago. "We saw strong and sustained median price gains and sales volumes remained healthy throughout the year. The showing we had in 2014 sets the housing market up nicely for a strong start to 2015."
The 30-year mortgage rate was sharply lower in 2014 versus 2013. In 2014 it averaged 3.85% down from 4.48% a year ago.
CNBC reported this week that Chicago's slowing sales was due to low inventory.
Like the rest of the country, much of the slowdown in Chicago is due to a lack of supply of homes for sale. While agents expect to see more listings come on for the spring market, the city is tight across all product types—single-family, town home and condominium.

"With the new inventory, buyers will be moving quickly on it and pushing up prices in multiple offer situations," said Millie Rosenbloom, a Chicago real estate agent with Baird & Warner, who says she expects to see a lot of new listings this spring.
Are the lower sales, despite near record low mortgage rates, really the result of lower inventory?
Or is something else going on?
Illinois home prices climb 3.7 percent in December; 2014 seen as a stabilizing year [Illinois Association of Realtors, Press Release, January 23, 2015]
Sweet Home Chicago? Maybe not so much. [CNBC, Diana Olick, January 22, 2015]