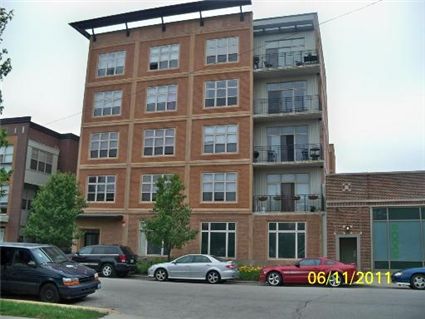 This 2-bedroom at 1228 W. Monroe in the West Loop came on the market in February 2015.
The building was built at the top of the housing boom in 2006.
The kitchen has maple cabinets, stainless steel appliances and granite counter tops.
Both bedrooms apparently measure 10×10.
The listing says it can be rented out for $1800 a month so it's being marketed as an investment unit.
It has the features buyers look for including central air, washer/dryer in the unit and parking.
We last chattered about this building in 2011 which was close to the bottom of the market.
Back in 2011, a 1000-square foot 2/2 was bank owned and ended up selling for $192,000.
Not many of you thought it was a "deal" at that price, as it was bought with all cash.
Sonies said he'd rather put his cash in "passive investing."
Bob said there was no longer appreciation so why not just invest it in something with a dividend?
Jenny said that 2/2s outside of the Gold Coast were heading under $200,000.
See the discussion here.
A LOT has changed since 2011, obviously.
This unit is just a 2/1 and it is listed well above its 2006 peak bubble price at $350,000. That's over 30% appreciation since 2006.
How high will prices go in the West Loop?
Nicholas Calabrese at Re/Max Premier Properties has the listing. See the pictures here.
Unit #208: 2 bedrooms, 1 bath, 872 square feet
Sold in July 2006 for $266,500
Originally listed in February 2015 for $379,999
Reduced
Currently listed at $350,000 (includes 1-car parking)
Assessments of $256 a month
Taxes of $2892
Central Air
Washer/Dryer in the unit
Bedroom #1: 10×10
Bedroom #2: 10×10