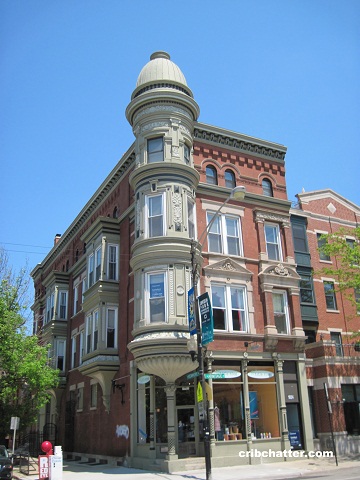 The spring market continues to be hot as home sales and median price rose in May.
From the Illinois Association of Realtors:
The city of Chicago saw sales of 2,700 homes in May 2015, up 10.1 percent from last year when 2,453 homes were sold. The median price of a home in Chicago was $287,500, up 6.8 percent over May 2014 when the median price was $269,250.
May sales:
May 2008: 2119 sales
May 2009: 1557 sales
May 2010: 2057 sales
May 2011: 1705 sales
May 2012: 2037 sales
May 2013: 2834 sales
May 2014: 2453 sales
May 2015: 2700 sales
Median price data:
May 2008: $319,500
May 2009: $225,000
May 2010: $230,000
May 2011: $190,000
May 2012: $203,000
May 2013: $234,000
May 2014: $269,250
May 2015: $287,500
"Chicago has seen home buyers enter the market with vigor since February," said Hugh Rider, president of the Chicago Association of REALTORS® and co-president of Realty & Mortgage Co. "The increase in median prices and the relative lack of inventory compared to a year ago show consumers are comfortable with buying in the city and they believe the investment is worth paying a bit more."
Statewide, the average number of days on the market fell to 72 days from 75 days a year ago. Inventory also fell 6.7% statewide.
Mortgage rates will be interesting to watch. The rates only recently rose above 4% again. Most of the homes that closed in May would have had older mortgage rates.
The IAR said the average mortgage rate for May was 3.82%, up from 3.64% in April but down from May 2014 when it was 4.18%.
Rates should be higher for June and even July closings.
What level do rates have to rise to before we see a real slowdown in sales?
Or do higher rates not really matter with an improving job market and record high stock prices?
Illinois home sales climb 5.6 percent; Median price up 8.7 percent in May [Illinois Association of Realtors, Press Release, June 22, 2015]