This 4-bedroom single family home at 900 N. Richmond in the East Humboldt Park neighborhood of West Town recently came on the market.
This is a "Smart Tech" home. These were built all over the up-and-coming neighborhoods starting around 2010.
The developer bought up a lot of foreclosures, which were cheaper, and built 4-bedroom single family homes that had the same modern design and layout.
It was called "Smart Tech" because the floors were flaxseed sealed oak hardwoods and they used no VOC paint. There were also LEED appointments.
Because they were in up and coming neighborhoods, the price points were usually attractive.
We first chattered about one of these homes in 2010 with this home at 1214 N. Rockwell in West Town.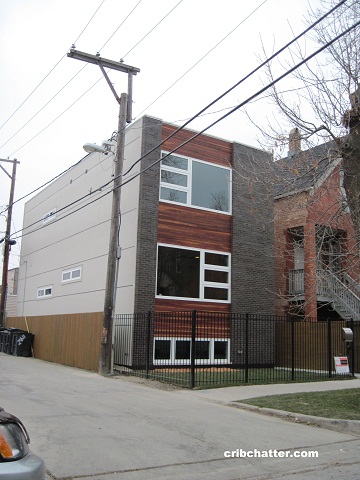 You can see our chatter here (where everyone debated the merits of this neighborhood).
But I've also seen these homes in Avondale and also ran across one in Bucktown. They all have a similar exterior and interior design.
Here's one in Avondale: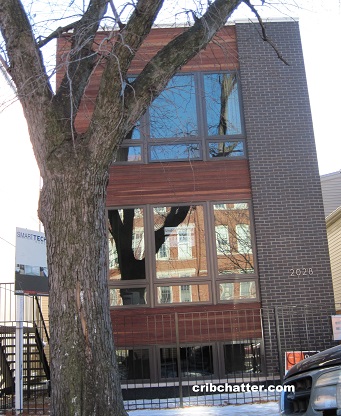 Here's another home in Bucktown: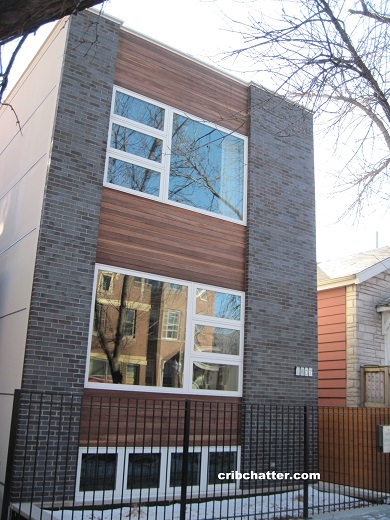 This home at 900 N. Richmond was built in 2014 on a standard 25×125 lot.
It has the same open concept as the others, with living room, dining room and kitchen on the main floor along with a floating stair case.
The kitchen has modern white and gray gloss cabinets, quartz counter tops and stainless steel appliances. There is also a kitchen island.
3 of the 4 bedrooms are upstairs and the master bedroom has an ensuite bath.
The fourth bedroom and the recreation room are in the lower level.
There's a two-car garage, a concrete patio and a pergola. It is a corner lot so the yard is also fenced in.
These were meant to be "starter" homes for those who otherwise might have bought a townhouse or a condo. They usually sold for under $500,000 and as low as the mid $300,000s in certain neighborhoods.
The one on Rockwell was listed for $369,000 in 2010 and sold in March 2011 for the list price but it was on a smaller than average Chicago lot of 24×102 so there wasn't much of a back yard.
This house is listed for 31% more than the 2014 purchase price of $449,000 at $589,000.
Are Smart Tech homes now luxury homes?
Karen Biazar at North Clybourn Group has the listing. See the pictures here.
900 N. Richmond: 4 bedrooms, 2.5 baths, 2400 square feet, 2 car garage
Sold in December 2000 for $357,000
Lis pendens filed in January 2012
Sold in December 2012 for $65,000
New construction home sold in April 2014 for $449,000
Originally listed in October 2015 for $589,900
Withdrawn in December 2015
Re-listed in February 2016 for $589,000
Taxes of $6145
Central Air
Bedroom #1: 15×12 (second floor)
Bedroom #2: 14×9 (second floor)
Bedroom #3: 10×10 (second floor)
Bedroom #4: 15×10 (lower level)
Recreation Room: 13×33 (lower level)