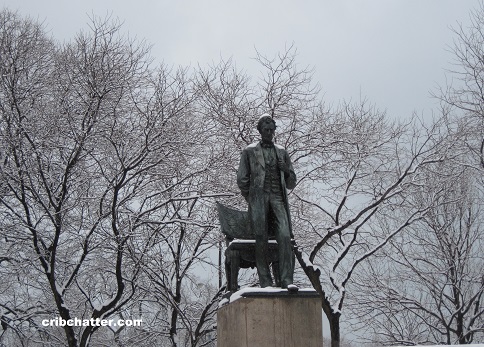 The January home sales are out. As expected, January sales were up year over year.
That is actually a triumph because January sales the last 2 years have been depressed due to polar vortexes and all around nastiness. Weather this winter has been much improved allowing buyers to get out earlier.
Remember, January closings usually mean they went under contract considerably earlier, in November and December.
The city of Chicago saw a 1.1 percent year-over-year home sales increase in January 2016 with 1,363 sales, up from 1,348 in January 2015. The median price of a home in the city of Chicago in January 2016 was $230,000, up 4.5 percent compared to January 2015 when it was $220,000.
Sales Data Since 2006 (thanks to G for the older data):
January 2006: 2009 sales and median price of $258,000
January 2007: 1850 sales and median price of $279,900
January 2008: 1203 sales and median price of $290,000
January 2009: 918 sales and median price of $205,000
January 2010: 1237 sales and median price of $195,000
January 2011: 1034 sales and median price of $150,000
January 2012: 1123 sales and median price of $149,000
January 2013: 1521 sales and median price of $157,000
January 2014: 1383 sales and median price of $200,750
January 2015: 1348 sales and median price of $220,000
January 2016: 1363 sales and median price of $230,000
Low inventories could definitely be hampering sales. Statewide, inventory declined 12.6% year over year.
"The Chicago market is seeing sustained, steady increases in both sales and prices," said Dan Wagner, president of the Chicago Association of REALTORS® and senior vice president for governmental relations for the Inland Real Estate Group of Companies. "To have a January with strong results bodes well for the spring selling season when interest in the housing market typically increases."

"The year appears to be getting off to a strong start, in no small part due to a mild winter," said IAR President Mike Drews, broker-associate with Charles B. Doss & Co. in Aurora. "Sellers are getting very good overall prices due to diminished inventories. The strong consumer demand which was evident throughout 2015 seems to be holding firm as we start off 2016."
When will sellers start listing?
Or will this be another spring without any inventory?
Illinois housing market starts 2016 strong with January gains in home sales, prices [Illinois Association of Realtors, Press Release, February 23, 2016]