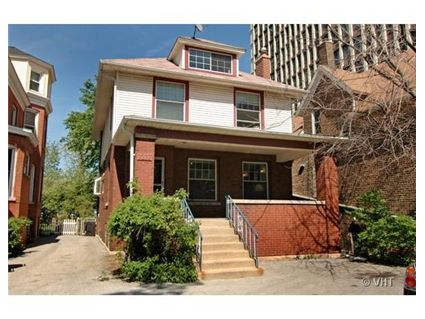 This 4-bedroom single family home at 7237 S. South Shore in the South Shore neighborhood came on the market in December 2016.
If it looks familiar, that's because we've chattered about it several times in the past including in 2009 and 2011.
You can see the 2011 chatter here.
Check out the original interior pictures, with the appliances, here.
Thanks to the perceptive Crib Chatter reader who noticed and alerted me that it was bank owned and back on the market.
Built in 1903, the brick house is on a larger than normal 50×300 lot with 2 PIN numbers, one of which extends all the way to the Lake.
It is a rare property as there are only about 2 dozen single family homes in the city of Chicago with private lake access.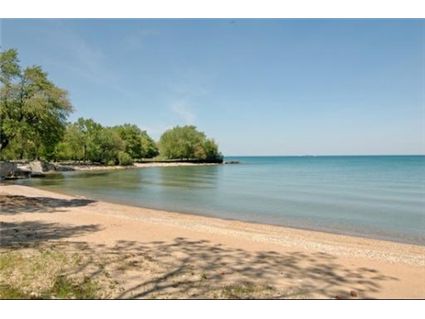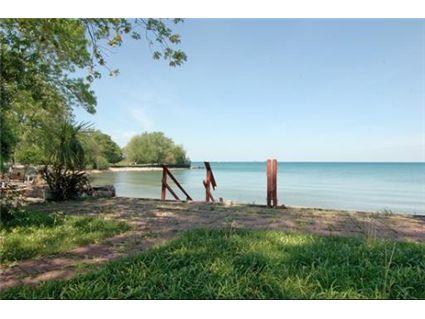 It has central air and, as of 2011, an unfinished basement.
From the pictures, it appears that the kitchen cabinets are intact but the appliances are missing.
One problem with being directly on the lake, as you can see from the current listing pictures, is, where do you put the garbage cans? They are all lined up in front of the house.
This house is just south of the famed South Shore Cultural Center, which was built in 1916 and is on the National Historic Register and has Chicago landmark status.
It still has a 9-hole golf course and is the site of many wedding receptions, including that of President and Mrs. Obama.
This home has been listed of and on since June 2009.
The bank has listed it for $580,000 or about half of what it sold for in 2007.
Is it finally priced to sell?
Mark Weiss at Mark Weiss Real Estate has the listing. See the pictures here.
7237 S. South Shore Drive: 4 bedrooms, 2.5 baths, 2587 square feet, 3 driveway parking spaces
Sold in 1995 (no sales info available)
Sold in October 2007 for $1.2 million
Was listed in June 2009 for $1.5 million
Was listed in January 2010 for $1.5 million
Reduced
Was listed in February 2011 for $1.39 million
Reduced
Was listed in March 2015 for $994,000
Withdrawn
Currently "bank owned" and listed at $580,000
Taxes now $12,760 (they were $7113 in February 2011)
Central Air
Full unfinished basement
Bedroom #1: 17×13
Bedroom #2: 10×10
Bedroom #3: 12×12
Bedroom #4: 15×12