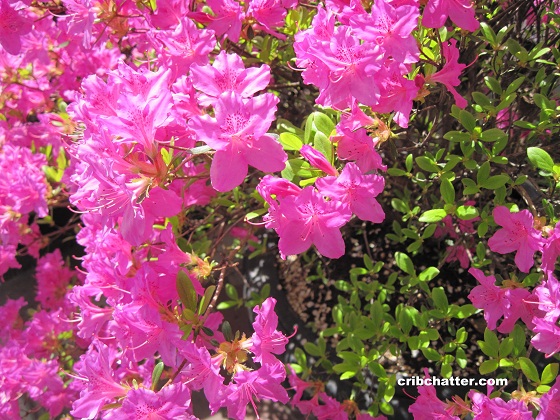 The spring market started off on a blistering pace as buyers rushed to buy on fears of rising mortgage rates.
From the Illinois Association of Realtors:
The city of Chicago saw a 15.3 percent year-over-year home sales increase in March 2017 with 2,478 sales, up from 2,149 in March 2016. The median price of a home in the city of Chicago in March 2017 was $295,000, up 9.7 percent compared to March 2016 when it was $269,000.
Historic data courtesy of G:
City of Chicago condo/TH/SFH closed totals March
year/closed/median/% REO-Short Sales
Year Closed Median %REO/SS
1997 1,226 $126,875
1998 1,540 $137,003
1999 1,766 $152,125
2000 1,793 $167,500
2001 1,800 $195,000
2002 2,112 $210,000
2003 2,261 $225,000
2004 2,772 $244,950
2005 2,822 $271,125
2006 3,000 $275,862
2007 2,399 $285,000
2008 2,098 $300,000
2009 1,219 $217,000 37%
2010 1,860 $207,750 38%
2011 1,481 $163,763 49%
2012 1,630 $170,500 44%
2013 1,894 $187,500
2014 1,875 $235,000
2015 2,173 $260,000
2016 2,149 $269,000
2017 2,478 $295,000
"Home sales were stronger than usual throughout historically slower months, and now, with the spring market in full swing, the numbers are proving to be more robust than anticipated," said Matt Silver, president of the Chicago Association of REALTORS® and partner at Urban Real Estate. "As the economy improves, demand continues to grow, and while inventory shortages will possibly play a larger role, for now, we are seeing strong and favorable selling conditions, and those who are looking to buy a home should be prepared to move quickly and decisively."
The average thirty year mortgage was 4.2% in the month, up from 3.7% a year ago.
Statewide, market times continued to plunge as inventory fell. The average market time declined to 67 days from 77 days a year ago.
"In inflation adjusted terms, both the Illinois and Chicago housing markets have recovered to their pre-recession levels," said Geoffrey J.D. Hewings, director of the Regional Economics Applications Laboratory (REAL) at the University of Illinois. "The consumer indices still reflect a positive outlook on the economy although the Home Purchase Sentiment Index declined, reflecting some elevated concerns about job security."

"Consumers this spring have no choice but to be nimble as they find fewer homes on the market and increased competition for those homes," said Illinois REALTORS® President Doug Carpenter, ABR, AHWD, GRI, SFR of Mokena, managing broker of Coldwell Banker Honig-Bell in Orland Hills. "Many of the REALTORS® I talk to are reporting an increase in multiple offer situations, which means buyers can't dawdle when they find what they want and they may want to make sure any offer they bring is an aggressive one."
I've been hearing tales of bidding wars even on 1-bedroom condos in the GreenZone. That indicates to me that some Millennials are tired of renting.
When will one of the new luxury apartment towers go condo conversion?
Do the numbers make sense for developers to change direction?
What, if anything, will slow this market down?
Illinois housing market swings into spring with jump in home sales, prices (Illinois Association of Realtors, Press Release, April 21, 2017)