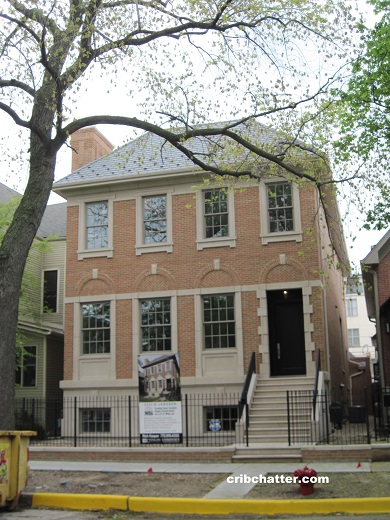 This 6-bedroom single family home at 3531 N. Janssen in Southport came on the market in May 2015.
This is a custom new construction home on an oversized Chicago lot measuring 37.5 x 125.
It has the layout most buyers prefer, with 4 out of the 6 bedrooms, including the master suite, on the second floor.
The master bathroom has stone heated floors and a steam shower.
The other two bedrooms are in the lower level along with the recreation room, media room, second laundry room, wet-bar and wine cellar.
The kitchen has white cabinets and a large island with stone counter tops. The listing says there's a "professional appliance package."
There's also a family room on the main level with built-in bookcases.
The house has a heated 3-car attached garage.
It also has a raised terrace with outdoor fireplace.
This house was on the market for a year, between May 2015 and May 2016, before being withdrawn.
It came back on the market at the same price, $3.695 million, in September 2016 and is listed at that today.
Janssen has many vintage homes, including Victorians. And you can see the type of home that is next door to this one in the picture below.
This is a prime block in hot Southport.
How long will it take to sell this?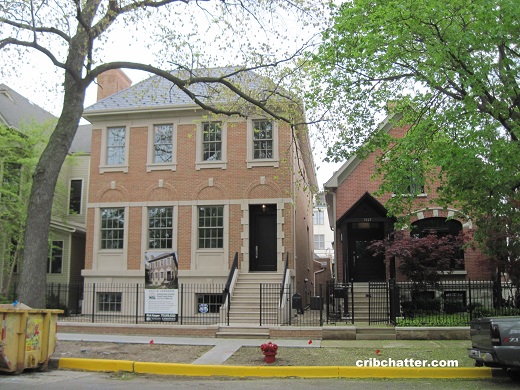 Richard Kasper at Conlon has the listing. See the pictures here.
3531 N. Janssen: 6 bedrooms, 5 baths, 6930 square feet
Prior house sold October 2014 for $1.14 million
New construction listed in May 2015 for $3.695 million
Withdrawn in May 2016
Re-listed in September 2016 for $3.695 million
Currently still listed at $3.695 million
Taxes aren't listed
3-car heated garage
Central Air
Bedroom #1: 17×17 (second floor)
Bedroom #2: 14×12 (second floor)
Bedroom #3: 14×12 (second floor)
Bedroom #4: 14×12 (second floor)
Bedroom #5: 13×12 (lower level)
Bedroom #6: 13×12 (lower level)
Recreation room: 19×20 (lower level)
Family room: 21×18 (main level)