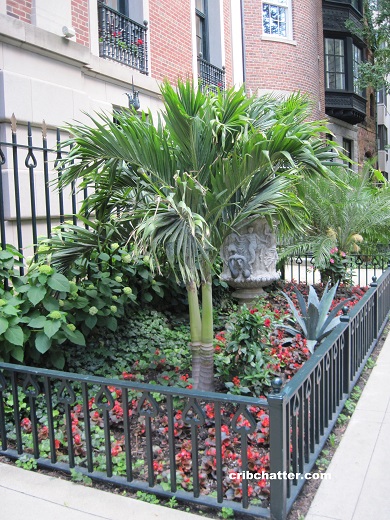 The Illinois Association of Realtors is out with the July sales numbers. It's more of the same. Low inventory and high prices appear to depressing housing sales.
The city of Chicago saw a 5.7 percent year-over-year home sales decline in July 2017 with 2,621 sales, down from 2,780 in July 2016. The median price of a home in the city of Chicago in July 2017 was $301,000, up 3.8 percent compared to July 2016 when it was $290,000.
Here's the July data since 1997 (thanks, once again, to G for the historic info):
1997: 1,694
1998: 2,139
1999: 2,186
2000: 2,013
2001: 2,410
2002: 2,661
2003: 3,105
2004: 3,429
2005: 3,487
2006: 3,088
2007: 2,819
2008: 2,200
2009: 2,040
2010: 1,631
2011: 1,666
2012: 2,088
2013: 2,902
2014: 2,725
2015: 3,082
2016: 2,780
2017: 2,621
"We're in a market where even the first-time homebuyers are sophisticated and educated, and they are willing to seek out the most appropriate home for their financial situation, rather than make a rash or imprudent decision," said Matt Silver, president of the Chicago Association of REALTORS® and partner at Urban Real Estate. "Our continued decline in the days on the market until a sale reflects the fact that properties priced appropriately are selling rapidly. In Chicago, inventory isn't as restricted in certain price ranges; there continues to be plenty of opportunity at different price points, particularly for move-up buyers."
Average market time dropped again statewide to 47 days from 53 a year ago.
The mortgage rates don't remain a factor even though they're marginally higher than a year ago. The average 30-year mortgage was 3.97% in July compared to 3.44% a year ago and 3.9% in June.
"The concerns this month center on the continuing low inventory rates and the potential dampening of demand caused by real income growth failing to keep pace with rising house prices" said Geoffrey J.D. Hewings, director of the Regional Economics Applications Laboratory (REAL) at the University of Illinois. "Housing affordability is once again becoming a concern, especially for those seeking to enter the housing market."
In Chicago, it seemed like there was a definite market slowdown in July and now, again, in August. The urgency appears gone and many listings aren't selling as quickly, even in the "affordable" price point under $300,000.
Is the first time buyer priced out in many cities and neighborhoods?
What are the implications on a housing market when rates are still near record lows?
Illinois home prices show solid gain in July; Sales decline [Illinois Association of Realtors, Press Release, August 24, 2017]