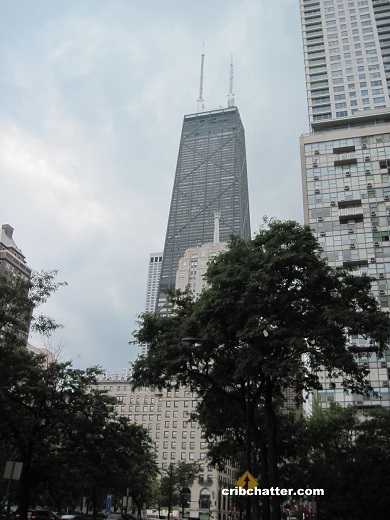 Since Amazon announced it wanted to open up a second headquarters in North America, it has become like the quest to host the Olympic Games among major city (and some not-so-major) mayors and governors as they rush to put together the best "bid."
Amazon has requirements, however (sorry Gary, Indiana, Tulsa and others hoping to bid), including:
At least 1 million in population
An airport with non-stops to Seattle and DC as well as international destinations
Prefers an urban location with access to public transportation
It could bring as many as 50,000 jobs (not all at once, obviously) and may spend up to $5 billion building out a campus. Most of the jobs will be managerial/administrative in nature, such as tech, accounting etc. The average pay is around $100,000.
According to many urban planners, Chicago is among the forefront of those who would be bidding on it.
But could our housing market handle it?
Can we house the first couple of thousand employees who would show up to work here?
Crain's looked at possible impacts:
Amazon employees would create another Bucktown, perhaps on the West Side. An influx of high-end buyers could "speed up the process that we already see in the West Loop and Fulton Market," said Thad Wong, a co-head of real estate brokerage @properties. As North Side neighborhoods all along Milwaukee Avenue fill up, "it's inevitable that people look west," Wong said. With good CTA service, ample classic Chicago buildings mixed among empty land and great parks, East Garfield Park and later West Garfield Park might see a wave of rehab and renewal wash in.
 Anti-gentrification flareups would multiply. Seattle's tech boom, fueled by Microsoft and other employers, not just Amazon, has made it one of the nation's most unequal cities as measured by household income, with lower- and middle-income people moving farther out in search of affordable housing. In Chicago, where established populations have fought against gentrification in Bridgeport, Humboldt Park, Uptown and other areas, "you would see increased pressure on lower-income households and increased tension over the need for affordable housing," said Geoff Smith, executive director at the Institute for Housing Studies at DePaul University.
Fears of an apartment downturn would dissipate. "There are thousands and thousands of new apartments being built downtown in the next few years," said Gary Lucido, president of Lucid Realty based in West Town. With about 8,000 apartments scheduled for completion in 2017 and 2018, on top of thousands opened in the past few years, rents have been dropping to get them filled up. "In the absence of Amazon," Lucido said, "are we facing a glut?"
The developers of the Finkl steel site, which is along the Chicago River in Lincoln Park/Bucktown, are said to be putting together a proposal involving their mixed use parcel.
Another juicy possibility, is Related's 60-acre parcel along the south branch of the Chicago River, south of Roosevelt Road and north of Chinatown. With the Riverline development already happening just north of it, it's inevitable that a riverwalk will extend down that entire shore line with multiple water taxi stops, shops and restaurants.
Related's property also could incorporate Metra and possibly a Red Line stop.
There's also talk of the Old Main Post Office in the West Loop which is awaiting renovation.
Whichever city Amazon chooses will see big impacts.
Do the pros outweigh the cons for Chicago? Or will the city who "wins" end up regretting it?
What would Amazon do to Chicago's housing market? [Crain's Chicago Business, by Dennis Rodkin, September 14, 2017]