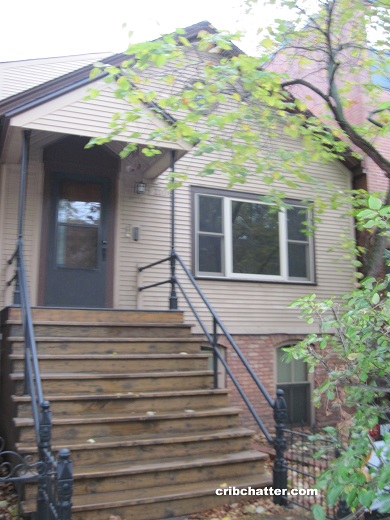 This single family home at 2106 N. Hudson in East Lincoln Park recently came on the market (sorry about the bad picture).
Some might remember it if looking in Lincoln Park, as it was also listed early in 2017 and sold a month later, in February.
Built in 1886, it appears to have some kind of landmark designation.
From the prior listing, which called it a "writer's cottage":
"R5 zoning allows for SFH or multi-unit construction of over 6,000sf above grade. Landmarked facade eligible for property tax reduction w/ 8yr tax freeze to someone willing to invest at least $35,000 into the home. A tremendous opportunity for the right owner occupant or investor or developer to consider."
It is on a 25×135 lot.
The current listing says "create your dream East Lincoln Park home."
There are no interior pictures with the listing.
After being owned by the same family since 1993, it was listed in January 2017 for $799,900 and sold in February 2017 for $860,000.
It has now come back on the market for $1.2 million.
Are East Lincoln Park historic lots this hot that it can command this price increase less than a year later?
Emily Sachs Wong at @Properties has the listing. See the one picture here.
2106 N. Hudson: listing says 5/3.5 bath, 5000 square foot house could be built here
Owned by same owner since 1993
Listed in January 2017 for $799,900
Sold in February 2017 for $860,000
Currently listed for $1.2 million
Taxes are $13,381
25×135 lot