For the last year or so, the Washington Park area in Hyde Park, home to the Olympic Stadium if Chicago succeeds in securing the 2016 Olympic Games, has been a hotbed of real estate speculation and "what ifs".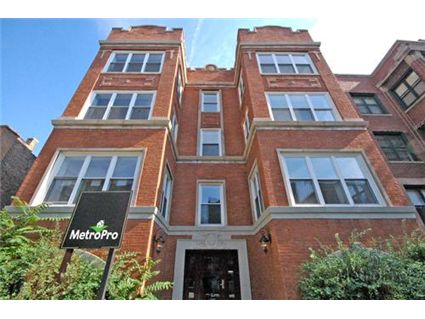 I recently stumbled across this 6-unit luxury conversion at 840 East 52nd Street. It is literally a block away from the northern end of Washington Park, which will be the location of the stadium.
From what I can tell, 3 out of the 6 units are currently on the market.
The units have been gutted with all new kitchens and baths.
What would you pay to live near the Olympic Stadium?
Here's the listing from the development:
Stunning new Hyde Park development – everything is brand new in this beautiful 2 bedroom, 2 and a half bath top floor unit. Hardwood throughout, marble fireplace, designer lighting, cherry kitchen to die for with high end appliances, granite, fantastic bathrooms – master with separate shower enclosure with radio.

Large inviting great room, lots of south facing windows, an incredible lobby, parking and storage.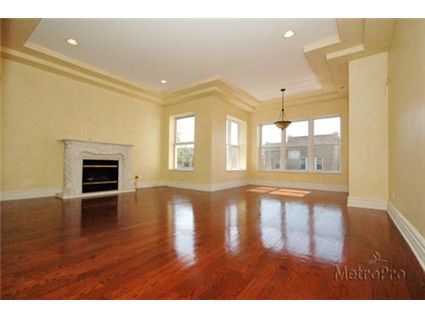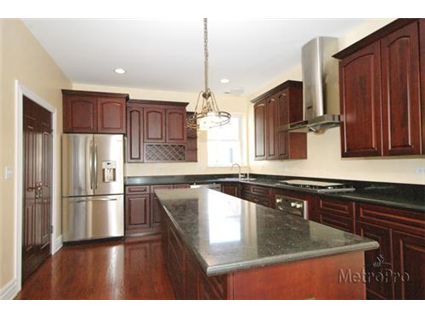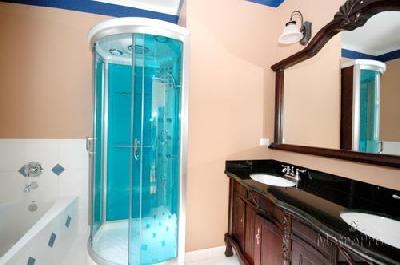 840 E. 52nd Street:
#1E: 4 bedrooms, 3.5 baths, 1 car parking, 2600 square feet: listed at $599,000
#2E: 2 bedrooms, 2.5 baths, 1 car parking: listed at $299,900
#3E: 2 bedrooms, 2.5 baths, 1 car parking: listed at $309,000
Assessments range from $100 to $150 a month depending on the unit.
Madelaine Gerbaulet-Vanasse at MetroPro has the listing. See more pictures here.