We last chattered about this 4-bedroom single family home at 3308 N. Bell in Roscoe Village in December 2009.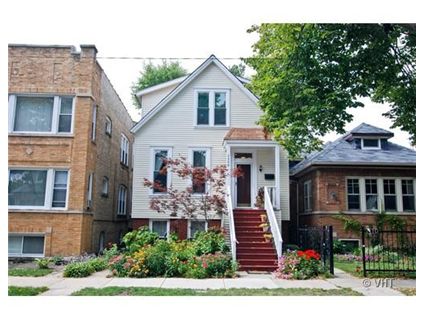 See our prior chatter and pictures here.
It has since sold as a short sale for $19,000 under the 2004 purchase price.
It had a finished lower level with guest suite. 3 out of the 4 bedrooms were on the second level.
It also had cherry cabinets in the kitchen with stainless steel appliances.
Was this a deal?
Mario Greco at Prudential Rubloff had the listing.
3308 N. Bell: 4 bedrooms, 2.5 baths, 2 car garage
Sold in April 1992 for $119,000
Sold in August 1995 for $291,000
Sold in March 2001 for $522,000
Sold in June 2004 for $649,000
Sold in August 2006 for $728,000
Originally listed in September 2009 for $729,000
Under contract in ten days
Fell out of contract
Re-listed as a "short sale" in October 2009 for $649,000
Sold in January 2010 for $630,000
Taxes of $7798
Central Air
Bedroom #1: 20×16
Bedroom #2: 13×11
Bedroom #3: 11×9
Bedroom #4: 20×10 (lower level)