We chattered about this 2-flat at 343 W. Menomonee in the heart of the Old Town Triangle several times in the last year.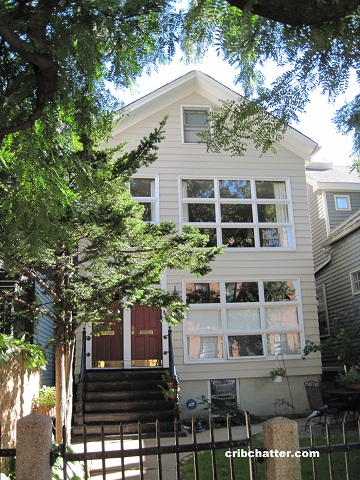 See our September 2010 chatter here.
At least one of you argued this would sell in the $800,000s and others countered that would be way too low because the land itself was worth at least $800k.
Originally listed for over the 2007 purchase price at $1.293 million in January 2010, it was reduced several times and finally sold for $140,000 under the 2007 price at $915,000.
The property had two units consisting of the following:
2 bedrooms/2 baths duplex owners unit
3 bedrooms/3 baths first floor duplex down rental unit currently rented for $2400 a month
The owners unit has upgraded stainless steel appliances by Viking and granite counter tops. Each unit has its own washer/dryer.
There was no garage or parking but there was a backyard on a 25×100 lot.
The listing says it could be an easy deconversion to a single family home.
Phyllis Hall at Koenig & Strey still had the listing.
343 W. Menomonee: 5 bedrooms, 5 baths, 3600 square feet
Sold in January 1997 for $425,000
Sold in July 2007 for $1,055,000
Was listed in January 2010 for $1,293,000
Reduced
Was listed in September 2010 for $1,050,000
Sold in February 2011 for $915,000
Taxes of $13,758
Central Air
3-bedroom rental unit income of $2400 a month
No parking- rental nearby