It's Back: "Buyers Walked" from 4-Bedroom SFH at 3037 W. Belden in Logan Square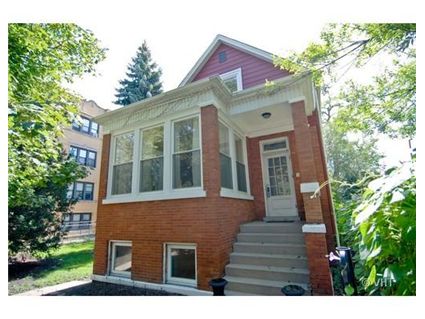 We last chattered about this 4-bedroom bungalow with 2 kitchens at 3037 W. Belden in Logan Square in September 2011.
See our September chatter here.
At the time, the number of bedrooms seemed confusing as the listing said 4 but only listed 3 bedrooms.
It's now listed as 4 bedrooms with one on the second floor attic, two on the main floor and one in the basement.
In November, the house, which was a short sale, went under contract.
But now the listing says the "buyers walked" and it has come back on the market as an "approved short sale."
If you recall, the house was built in 1890 on a rare double lot measuring 50×140.
It also has not just 1 but 2 kitchens, with the second one in the recently finished basement.
The listing also says the roof, electrical, heating and cooling have all been replaced. It has central air and a 2 car garage.
The house has come back on the market at the same price as before: $375,000.
With the market for starter homes being so hot, will this go under contract quickly once again?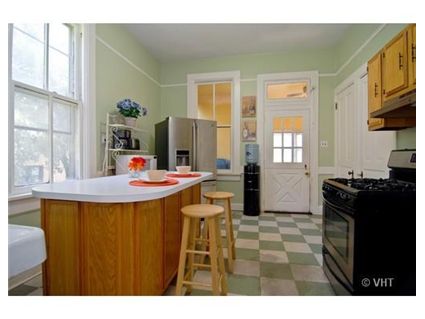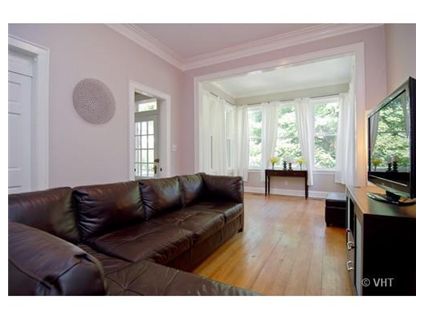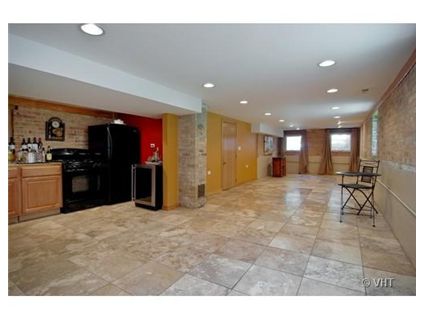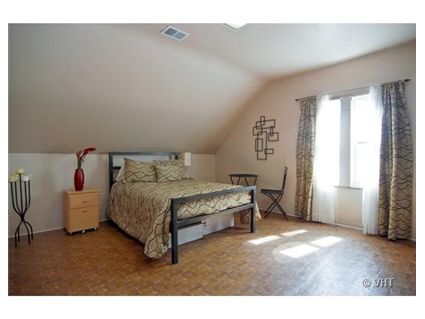 Leigh Marcus at @Properties still has the listing. See more pictures here.
3037 W. Belden: 4 bedrooms, 2 baths, 1381 square feet, 2 car garage
Sold in March 1992 for $6,000
Sold in April 2005 for $110,000
Sold in April 2006 for $350,000
Originally listed in January 2010 for $550,000
Reduced numerous times
Was listed in September 2011 as a "short sale" for $375,000
Was under contract in November 2011
"Buyers walked"
Re-listed as an "approved short sale" in January 2011 for $375,000
Taxes of $4435
Central Air
Double lot of 50×140
Bedroom #1: 19×14 (attic)
Bedroom #2: 12×8 (main level)
Bedroom #3: 7×7 (main level)
Bedroom #4: 12×8 (basement)
Kitchen: 14×12 (main level)
Kitchen #2: 10×8 (lower level)