2700 Square Feet of "Finished Opulence" in Beverly: 9524 S. Claremont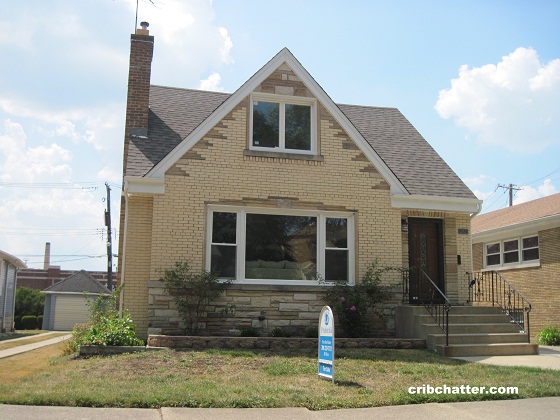 This 4-bedroom Cape Cod at 9524 S. Claremont in Beverly has been on the market since May 2012.
It originally sold last November as an estate sale. Back then, it was just a 2 bedroom, 1 bath at 1282 square feet.
Now, after a rehab that included new windows, new roof, mechanicals, plumbing and electrical, the 1955 house is 2700 square feet of "finished opulence."
It now has a 700 square foot master suite with a master bath and closet.
There's also a finished basement.
The kitchen is completely new with dark wood cabinets, stainless steel appliances, granite counter tops and a tile backsplash.
Built on an oversized 40×125 lot, it has central air and a 2 car garage.
It's been reduced $20,000 since it came on the market and is now listed at $339,990.
Is this a deal for a Beverly starter home?
William Biros at Prudential Biros Real Estate has the listing. See more pictures here.
9524 S. Claremont: 4 bedrooms, 3 baths, 2700 square feet, 2 car garage
Sold in October 1988 (no price given)
Sold as an "estate sale" in November 2011 for $120,000
Originally listed in May 2012 for $359,990
Reduced
Currently listed at $339,990
Taxes of $4647
Central Air
2 fireplaces
Bedroom #1: 24×14 (second floor)
Bedroom #2: 12×12 (second floor)
Bedroom #3: 11×12 (main floor)
Bedroom #4: 11×10 (main floor)
Family room: 24×25 (basement)