We Won't Have Nate Berkus To Chatter About Anymore: 1325 N. Astor Sells In The Gold Coast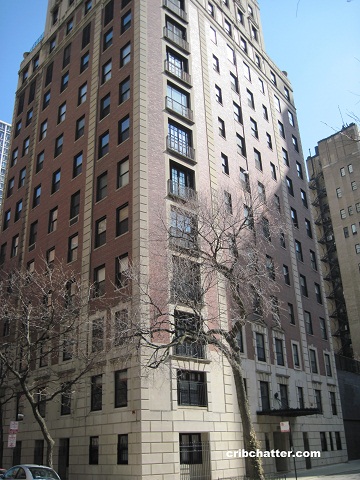 Aw shucks. A girl goes on vacation only to find out when she returns that we won't have Nate Berkus' Gold Coast apartment at 1325 N. Astor to chatter about anymore.
Thanks to those who posted on the sale.
If you recall, we discussed this 3-bedroom vintage unit several times over the past couple of years.
See our March 2012 chatter here.
Originally listed 2 years ago for $2.65 million, some of you thought in 2011 that it might sell for around $1.75 million.
The unit recently sold for $1.6 million, or just $100,000 over the 2003 purchase price.
Berkus renovated the unit but kept the original St. Charles metal cabinets in the kitchen and the Samuel Marx paneling.
According to the listing, there were new hardwood floors, a rehabbed master bath with custom English tub and a reconfigured master suite.
It also had two-zone air conditioning and new electrical.
The unit had an in-unit washer/dryer and a coveted deeded parking spot.
After several years on the market, does the sale (and selling price) of this unit really say much about the upper bracket of the market?
Katherine Chez at Coldwell Banker had the listing. You can still see the interior pictures here in Elle Decor.
And you can also see the listing here.
Unit #8: 3 bedrooms, 4 baths, 3980 square feet, 1 car parking
Sold in June 2003 for $1.5 million
Originally listed in January 2011 for $2.65 million
Reduced
Was listed in March 2011 at $2.399 million
Reduced
Was listed in August 2011 at $2.15 million
Reduced
Was listed in March 2012 at $1.995 million
Sold in January 2013 for $1.6 million
Assessments of $3816 a month (includes heat and doorman)
Taxes of $30425
Central Air
Washer/Dryer in the unit
Bedroom #1: 14×20
Bedroom #2: 14×11
Bedroom #3: 17×12