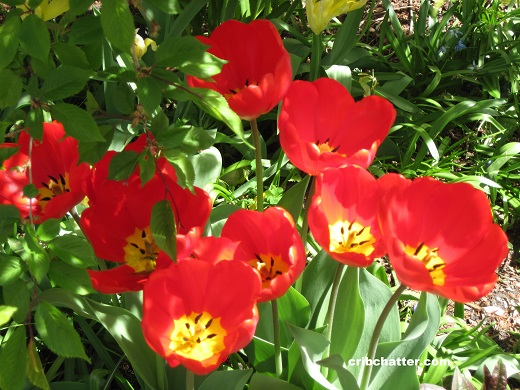 The March sales numbers are out. While the market remains hot, inventory is still tight. Many are blaming the tight inventory on the year over year decline in sales.
From the Illinois Association of Realtors:
The city of Chicago saw a 3.4 percent year-over-year home sales decrease in March 2016 with 2,099 sales, down from 2,173 in March 2015. The median price of a home in the city of Chicago in March 2016 was $268,500, up 3.3 percent compared to March 2015 when it was $260,000.
Historic data courtesy of G:
City of Chicago condo/TH/SFH closed totals March
year/closed/median/% REO-Short Sales
Year Closed Median %REO/SS
1997 1,226 $126,875
1998 1,540 $137,003
1999 1,766 $152,125
2000 1,793 $167,500
2001 1,800 $195,000
2002 2,112 $210,000
2003 2,261 $225,000
2004 2,772 $244,950
2005 2,822 $271,125
2006 3,000 $275,862
2007 2,399 $285,000
2008 2,098 $300,000
2009 1,219 $217,000 37%
2010 1,860 $207,750 38%
2011 1,481 $163,763 49%
2012 1,630 $170,500 44%
2013 1,894 $187,500
2014 1,875 $235,000
2015 2,173 $260,000
2016 2.099 $268,500
"Consumers this spring will be challenged to find just the right property from a diminished pool of homes to choose from," said Illinois REALTORS® President Mike Drews, GRI, broker-associate with Charles B. Doss Co. in Aurora. "Based on increasing median prices and average days on market, it's clear if they do find the home of their dreams they are going to have to move quickly and be prepared in some instances to pay more in the face of heightened competition."

The time it took to sell a home in March averaged 77 days, down from 85 days a year ago. Available housing inventory totaled 58,613 homes for sale, a 12.3 percent decline from March 2015 when there were 66,852 homes on the market.
Average 30-year mortgage rates were similar to a year ago at 3.70% down from just 3.76% in March 2015.
Inventories remain near record lows in some parts of the City of Chicago and for certain product, i.e. single family homes in certain neighborhoods or 3-bedrooms in others.
"Intense buyer interest during the first months of the year further reduced the already low number of properties which were on the market," said Dan Wagner, president of the Chicago Association of REALTORS® and senior vice president for government relations at the Oakbrook-based Inland Real Estate Group of Companies, Inc. "With more properties coming on the market as consumers embrace the spring selling season, we should see inventories better able to meet significant buyer demand. Homes are selling faster than they were last year, so consumers need to act quickly if they are interested in buying."
Will low inventories strangle this booming market?
Or will sellers finally start to list later this spring as prices hit new highs in many neighborhoods?
Illinois home prices climb 4.3 percent in March; sales increase 1.9 percent [Illinois Association of Realtors, Press Release, April 20, 2016]