Some of you were recently chattering about singer R. Kelly's former house at 1010 W. George in Lakeview that sits next to the same Enterprise Rental Car agency as does another property we chattered about at 2910 N. Sheffield.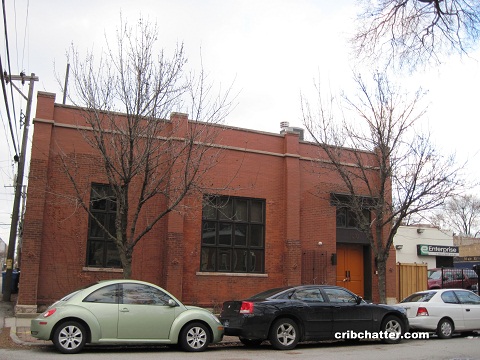 See our prior chatter on the 2-flat on Sheffield here.
Nearly every major media agency/housing website in Chicago has covered the house at 1010 W. George so I figured we might as well join in now that it's been on the market awhile.
It came on the market in June 2010 for $3.89 million. It has not had any reductions since the original listing.
The house is unique as it was originally a 1885 church.
Bought from the bank in 2008 and, according to other media reports, extensively renovated, it has lofted ceilings, a knotty pine spa room, an elevator, a 1500 square foot roof top terrace and an indoor pool.
Not only is it the most expensive home on the block, but it is the most expensive completed home currently on the market in Lakeview.
(There are two others listed for more than this one- but both are new construction spec homes- which haven't yet been built.)
Does Lakeview support housing prices at this level?
Will this house find a buyer in 2011?
Ed Jelinek at Coldwell Banker has the listing (which has now gotten over 4,000 views on the Coldwell Banker website).
See the pictures, virtual tour and floor plan here.
1010 W. George: 4 bedrooms, 5.5 baths, 2 car garage
Sold in December 2001 for $225,000
Sold in April 2005 for $2.4 million
Sold in January 2006 for $3 million
Lis pendens filed in December 2006
Bank owned in October 2007
Sold in October 2008 for $1 million
Originally listed in June 2010 for $3.89 million
Currently still listed for $3.89 million
Taxes of $44,428
Spa room
Indoor pool
1500 square foot rooftop deck with outdoor kitchen