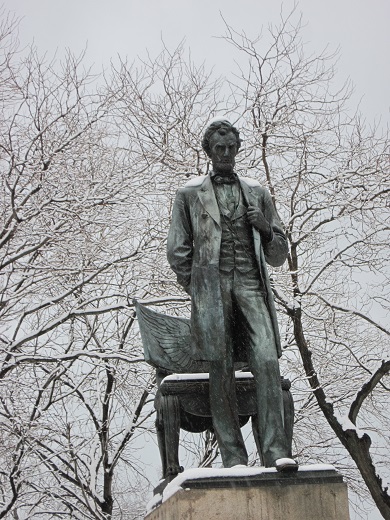 2015 is fast approaching.
You know what that means. It's time for our predictions!
2014 was a lackluster year for Chicago's housing market after sales and prices exploded in both 2012 and 2013. There were high expectations going into the year, but higher mortgage rates slowed further gains.
But rates are back near record lows and inventory is higher than in 2013 making it an attractive buyers market once again.
The job market is also much stronger than a year ago, both locally and nationally.
Luxury apartments continue to be built at a record pace.  Is there a luxury apartment bubble in the making downtown?
Thanks to a stock market at record highs, luxury home sales, of both condos and houses, are the highest they have been since the bubble peak.
In more good news, the rebound in home prices, and, in some neighborhoods, appreciation beyond the bubble peak, has allowed many formerly trapped home owners the chance to sell and move on.
Will the housing market heat up this spring?
Will prices appreciate, remain flat, or decline?
What about mortgage rates? All of the experts got it wrong in 2014. Will the Fed begin to raise rates in 2015? And if so, will it even influence mortgage rates?
Inventory is off the lows, which nationally was in January 2013. Will it continue to rise?
There's a lot to watch in 2015. But conditions, economically, are some of the best seen since the bust. That would usually imply a strong housing market.
What are your predictions for 2015?