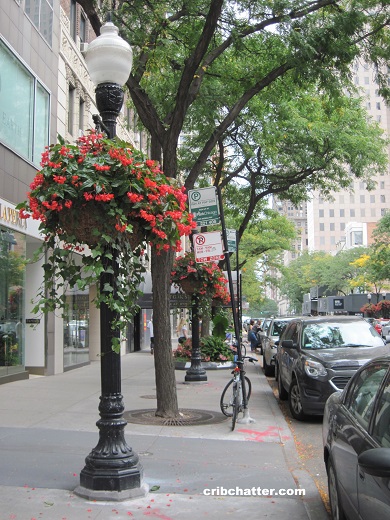 The Illinois Association of Realtors is out with the August sales data. Yes, sales slowed at the end of the summer.
The city of Chicago saw a 4.5 percent year-over-year home sales decline in August 2017 with 2,716 sales, down from 2,844 in August 2016. The median price of a home in the city of Chicago in August 2017 was $285,000, up 5.2 percent compared to August 2016 when it was $271,000.
August sales since 2007:
August 2007: 2923 sales
August 2008: 2078 sales
August 2009: 1927 sales
August 2010: 1486 sales
August 2011: 1787 sales
August 2012: 2209 sales
August 2013: 2850 sales
August 2014: 2414 sales
August 2015: 2701 sales
August 2016: 2844 sales
August 2017: 2716 sales
August median price since 2007:
August 2007: $305,000
August 2008: $297,500
August 2009: $229,900
August 2010: $200,000
August 2011: $192,500
August 2012: $200,000
August 2013: $245,000
August 2014: $269,500
August 2015: $271,000
August 2016: $271,000
August 2017: $285,000
"With the improvement in the economy, people decided to enjoy their summer and the disposable income in their pockets," said Matt Silver, president of the Chicago Association of REALTORS® and partner at Urban Real Estate. "While this contributed to a slight slowdown in year-over-year sales, the market is on track and poised for a strong autumn; days on market continue to decline, and our year-to-date sales are higher than last year's. Energy and attention is shifting to the housing market and the opportunities therein."
Statewide market times continued to fall. It was down to 48 days from 55 days a year ago.
Total statewide inventory also continued to shrink, falling 11.4% to 60,462 from 68,240 properties a year ago.
"The uncertainty in the Illinois economy over the last two years has contributed to a dampening of housing demand in contrast to the generally positive outlook in the rest of the country," said Geoffrey J.D. Hewings, Director of the Regional Economics Applications Laboratory at the University of Illinois.  "At the same time, declines in inventory are still exerting upward pressure on housing prices and thus reducing affordability."
Last year, sales were weak in August as well and lack of inventory was to blame.
This year, it sounds like it was three things: lack of inventory, problems in the state with the budget/pensions that is dampening demand, and people enjoying their summers and buying things other than housing.
There's no doubt inventory is low, but it had been low all year long even as sales continued to rise.
Was the sales slowdown in August just a blip that will be long forgotten in a hot fall market?
August brings higher Illinois home prices, lower sales amid tight inventory [Illinois Association of Realtors, Press Release, September 20, 2017]